Traforati 2019, Allison Katz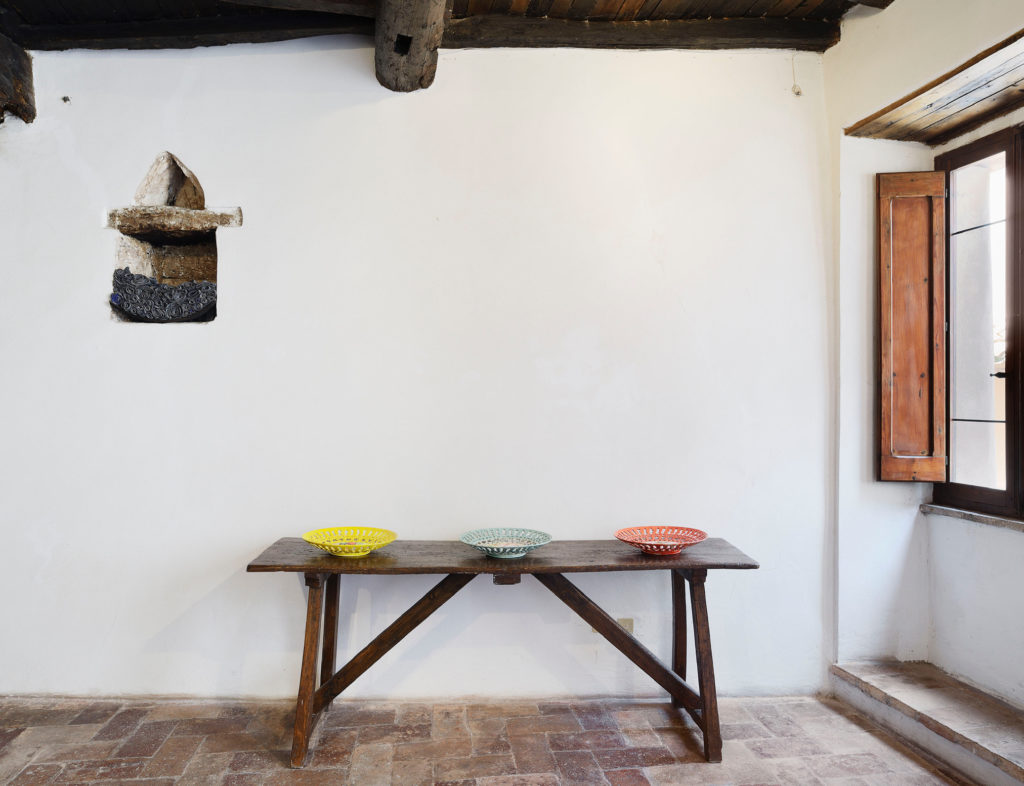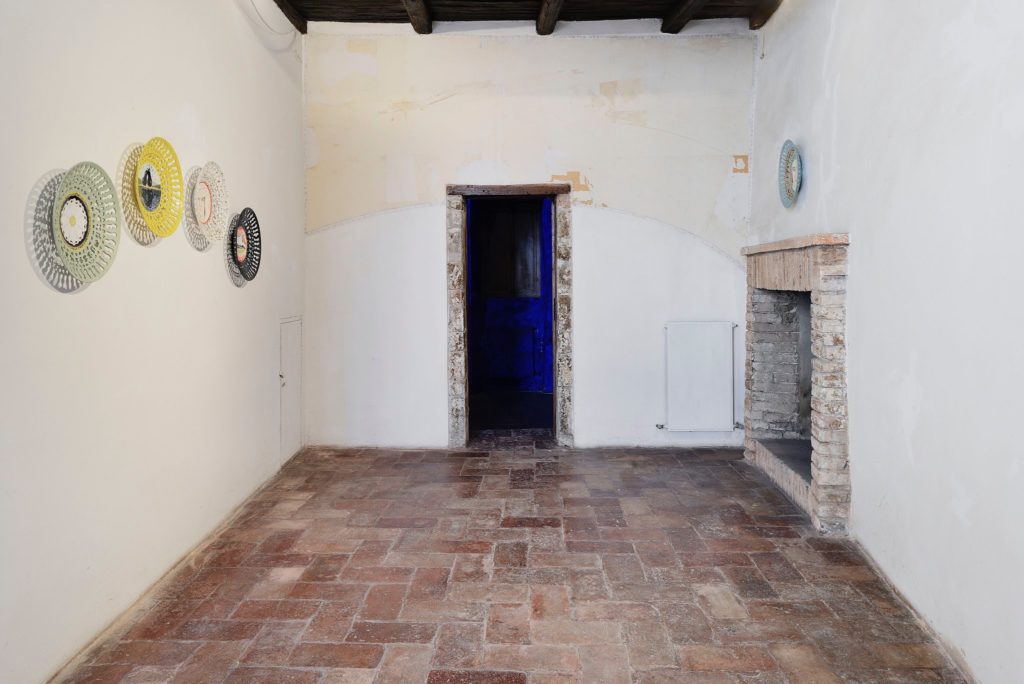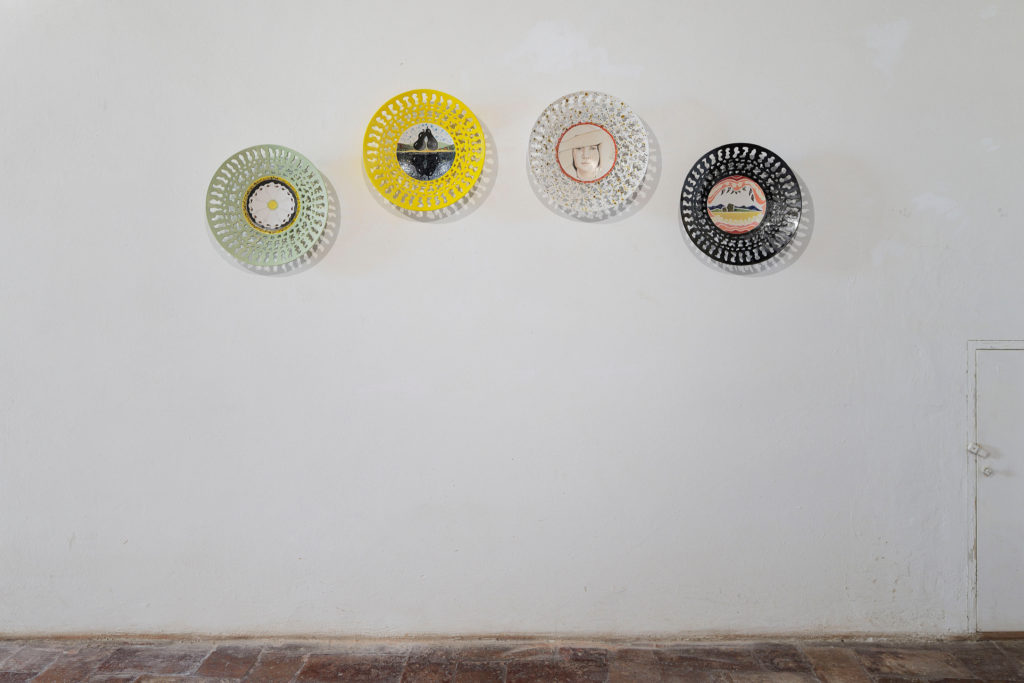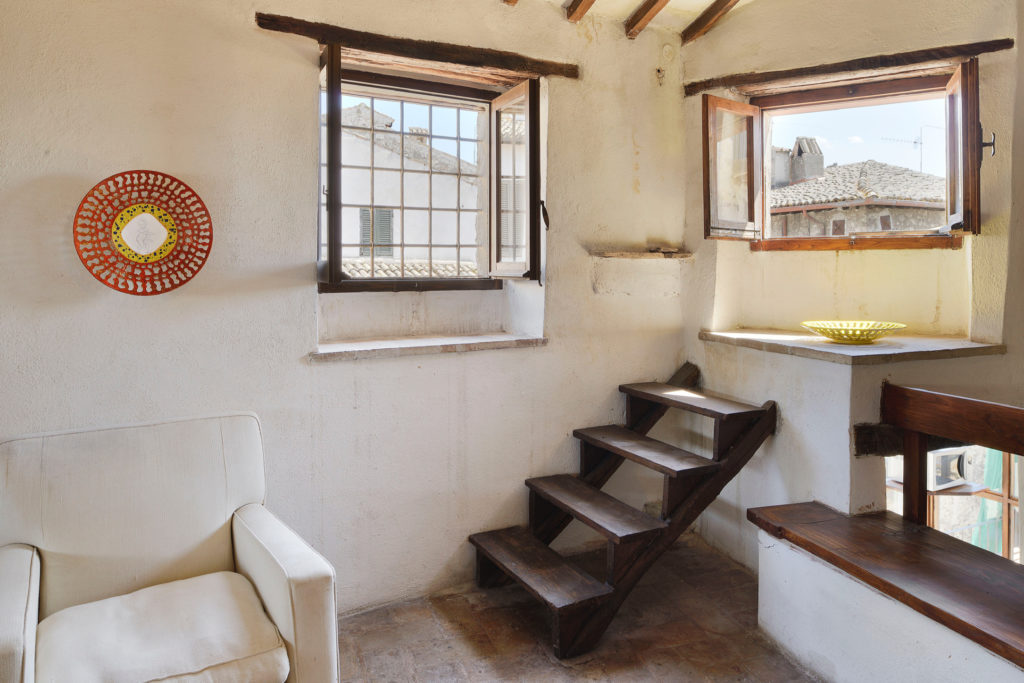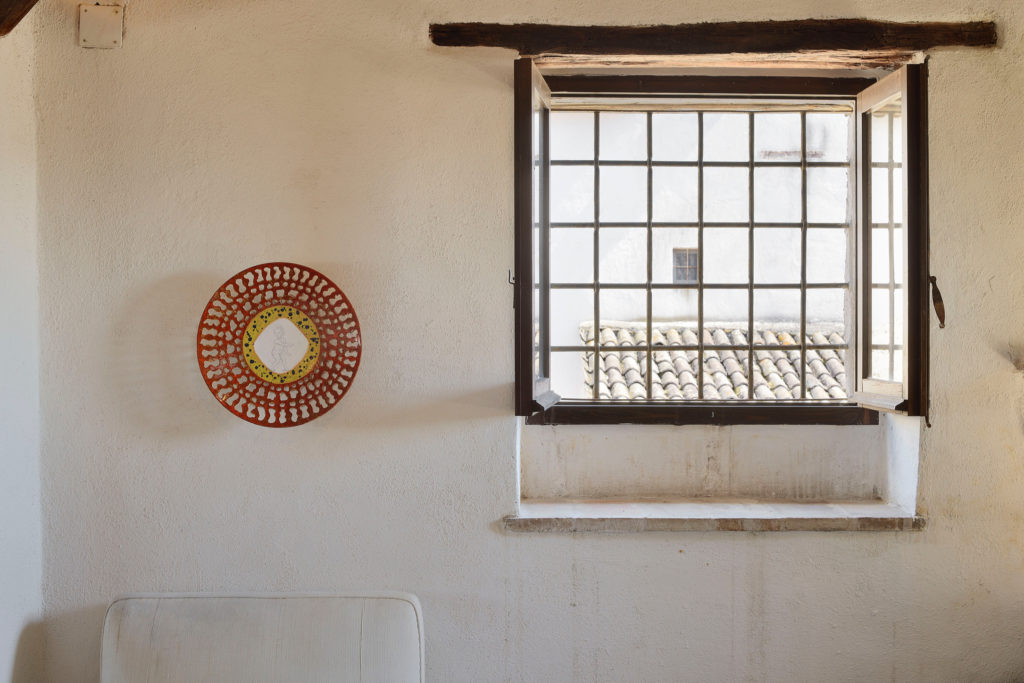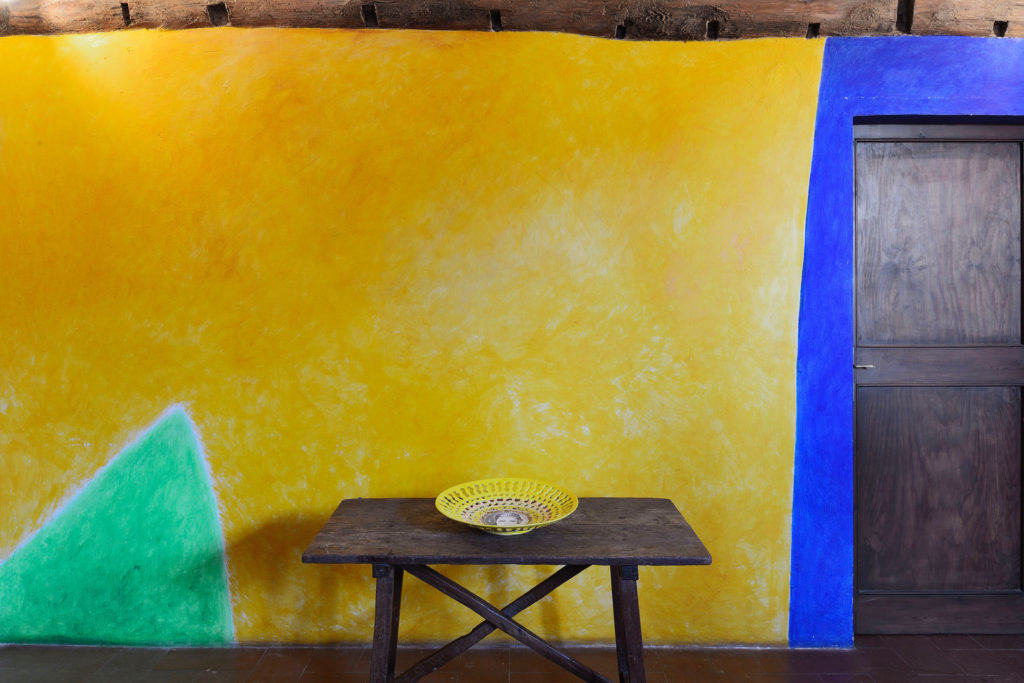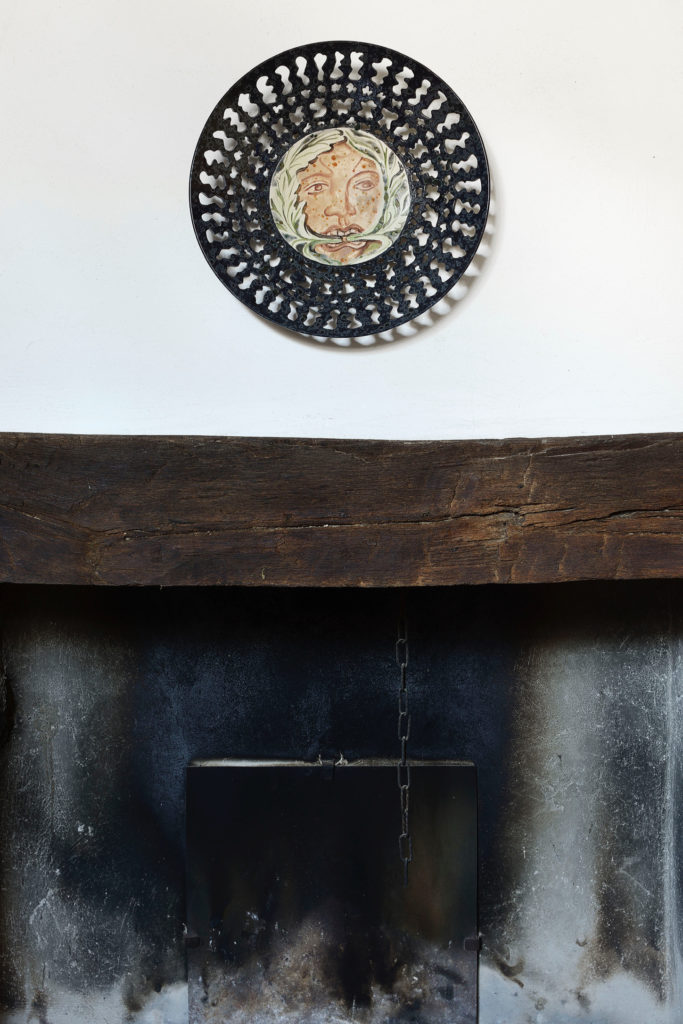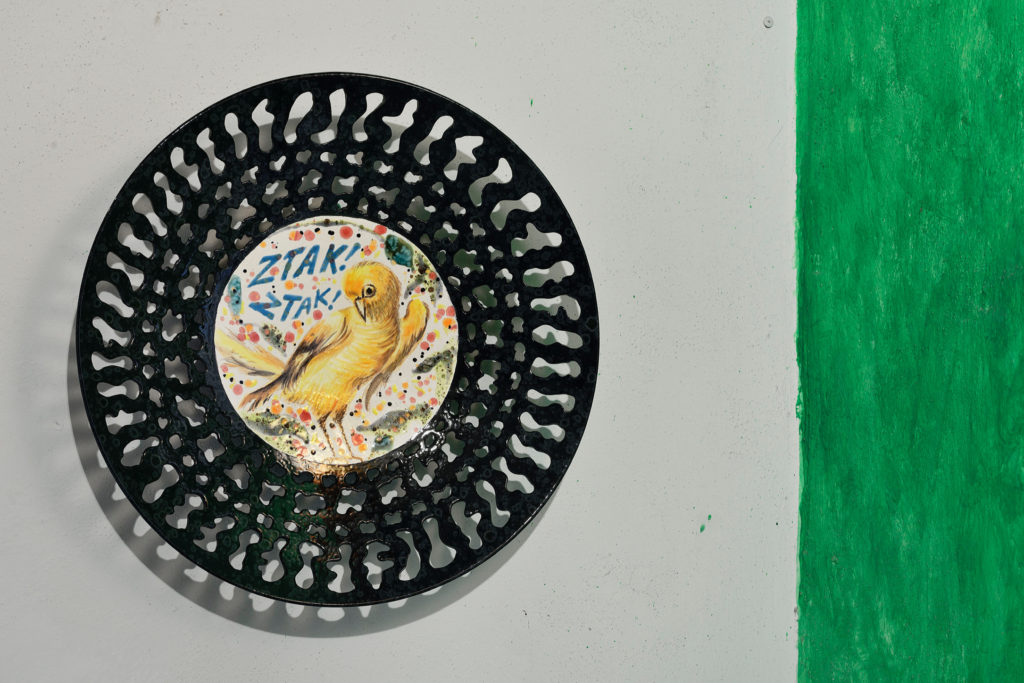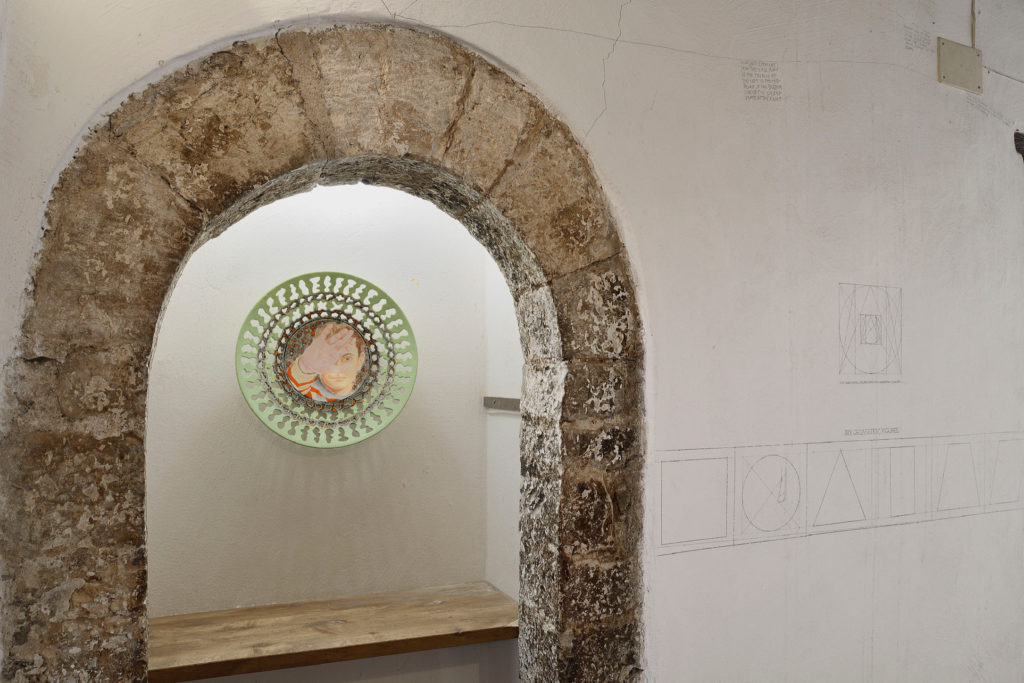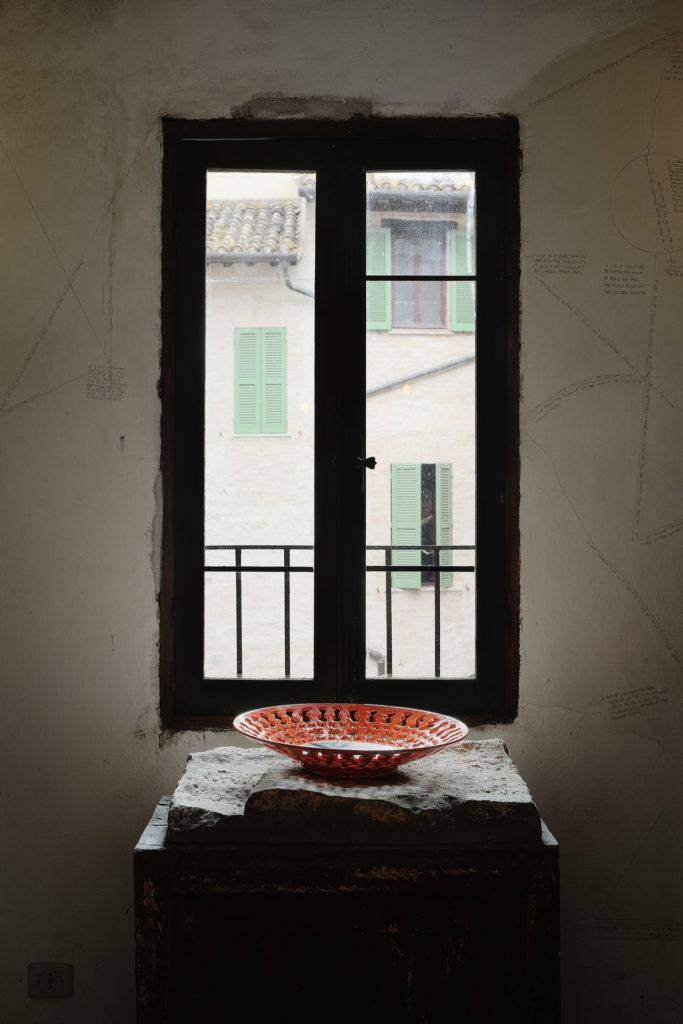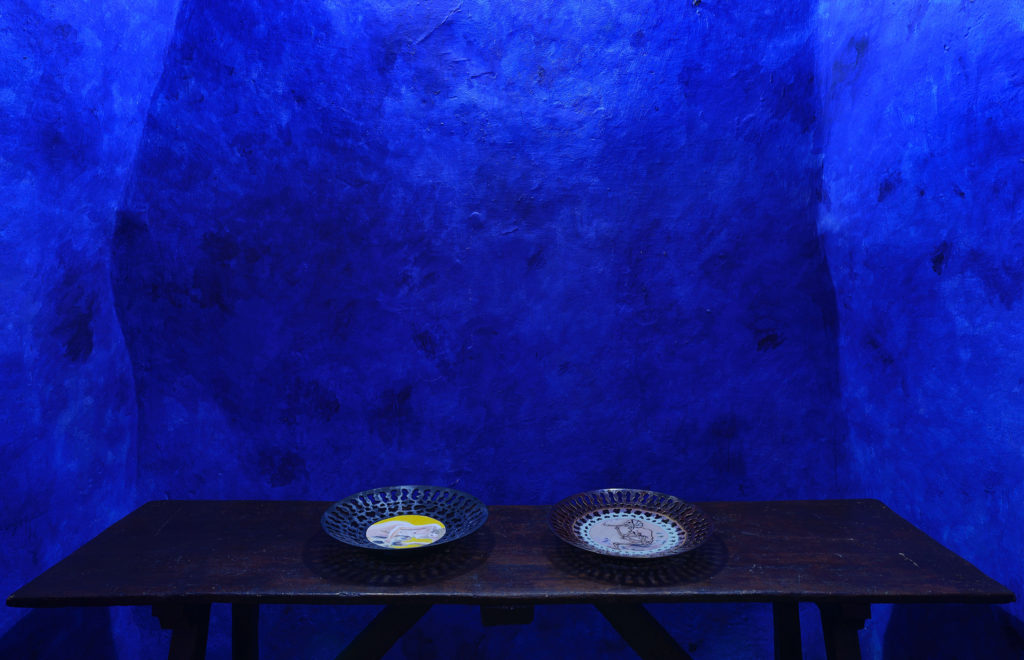 Exhibition: Torre Bonomo, Spoleto, June 28 – July 14, 2019
Mahler & LeWitt Studios is pleased to announce a new artist edition: A set of hand-painted ceramic plates by Allison Katz, made in collaboration with La Gioconda in Deruta. The works are available for a donation of 1400 euros plus postage and packaging (further information below) – all proceeds support the residency program.
At the centre of each plate Katz has made a unique painting using special glazes. The biscuit plates themselves were hand-made by an expert craftsman and every perforation hand-cut before being painted by the artist. Katz first painted ceramic plates during her Mahler & LeWitt Studios residency in 2017, which led to the solo exhibition Period at Gió Marconi in Milan in September, 2018.
The edition manifests Katz's engagement with the chance results of the kiln and the variegated surface texture of glazes. Inspired by the Italian "traforato" style of the 16th century – the act of making holes in ceramic, woodwork, iron and other materials – Katz has designed a surface that both holds and corrupts the image: Quoting the centre, pausing, connecting elements and separating meaning, the plates are portals that punctuate the language of her wider painting practice.
An exhibition of the plates was staged in the Torre Bonomo during the Festival di Spoleto 2019. For installation photographs please scroll down.
Where the titles of the plates appear struck-through, they are unavailable.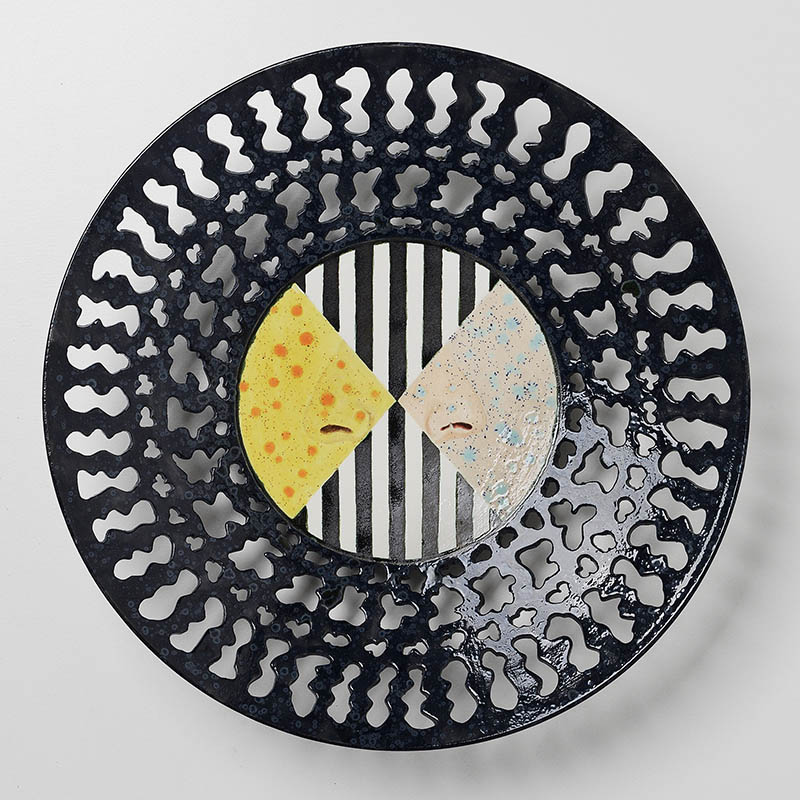 Crest I, Obsidian 1/16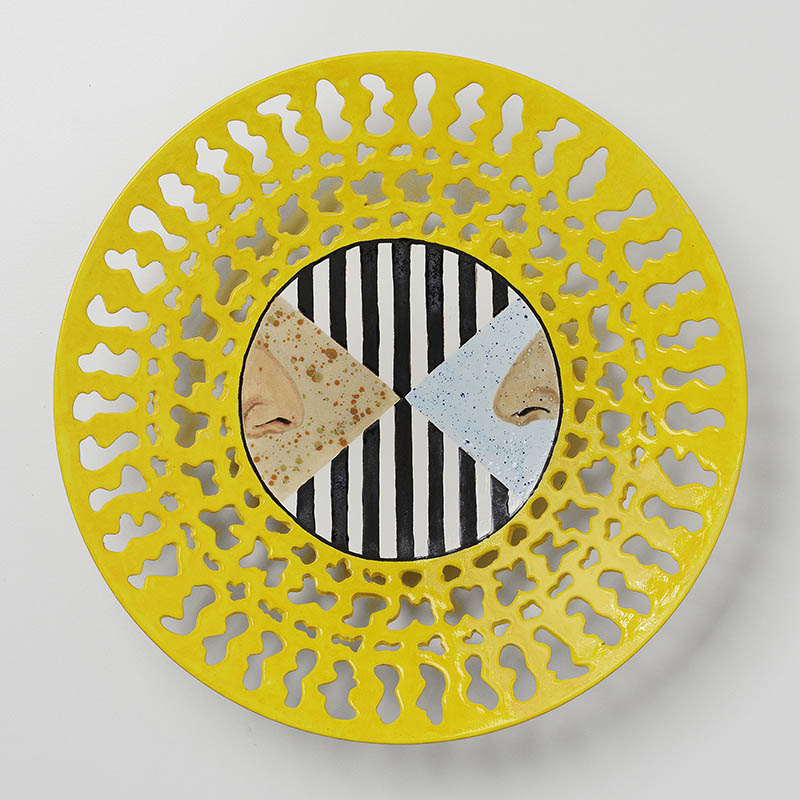 Crest II, Blazing Yellow 2/16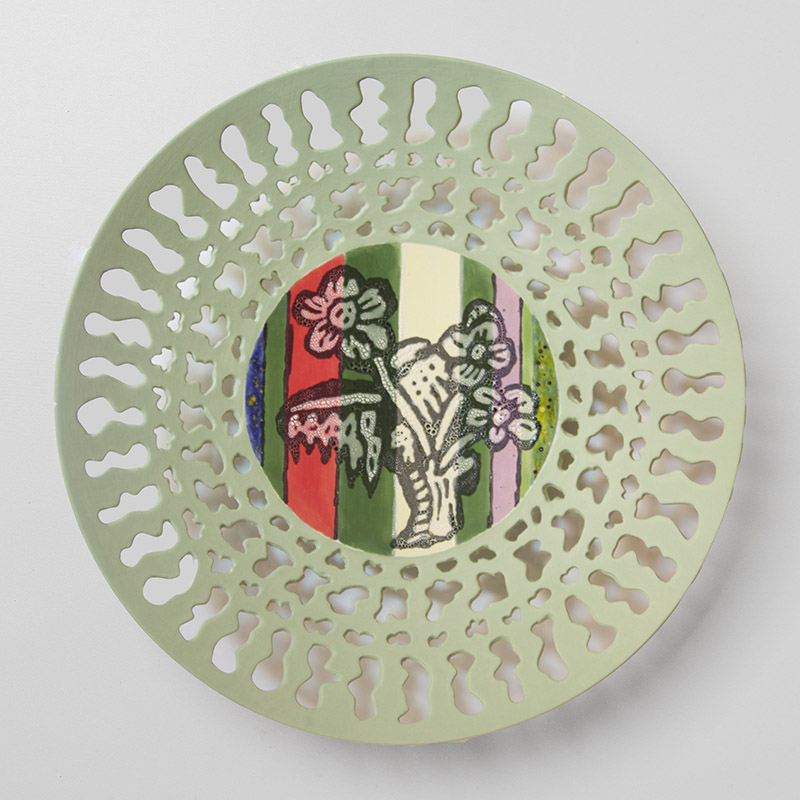 Petals and Stripes 1, Light Green Engobe 3/16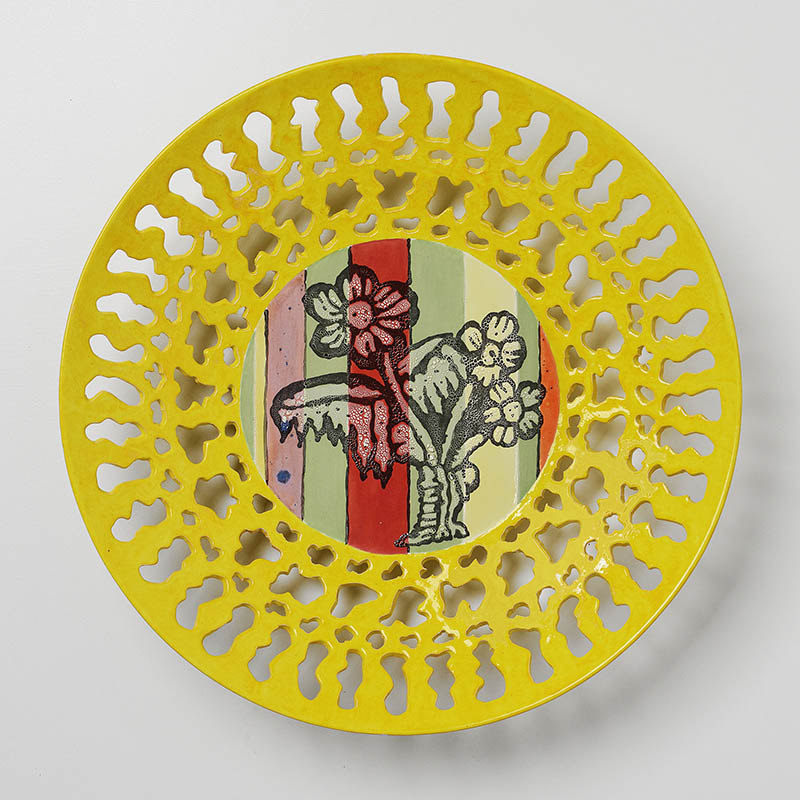 Petals and Stripes 2, Blazing Yellow 4/16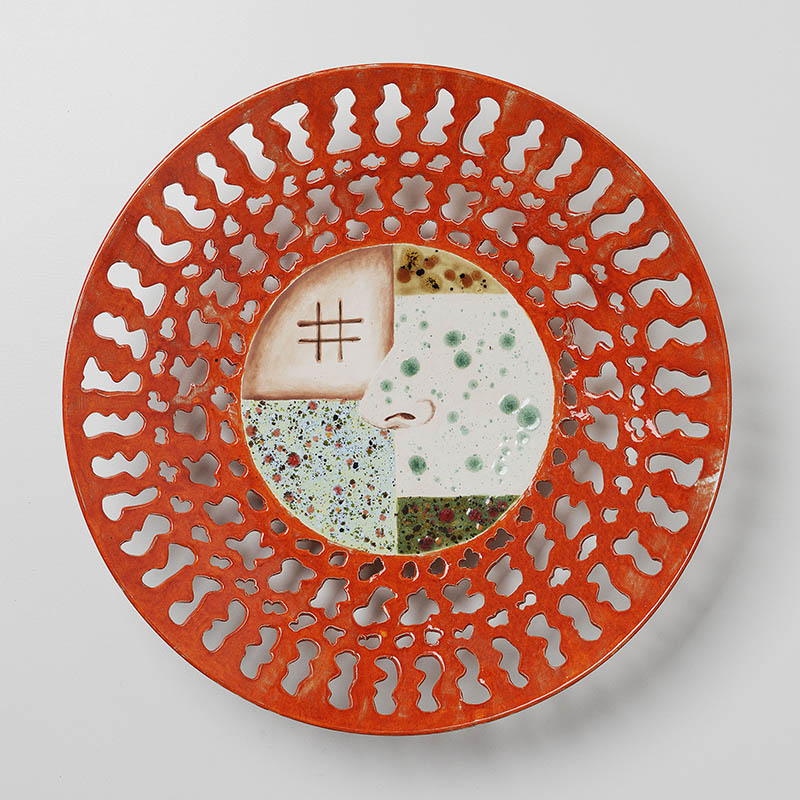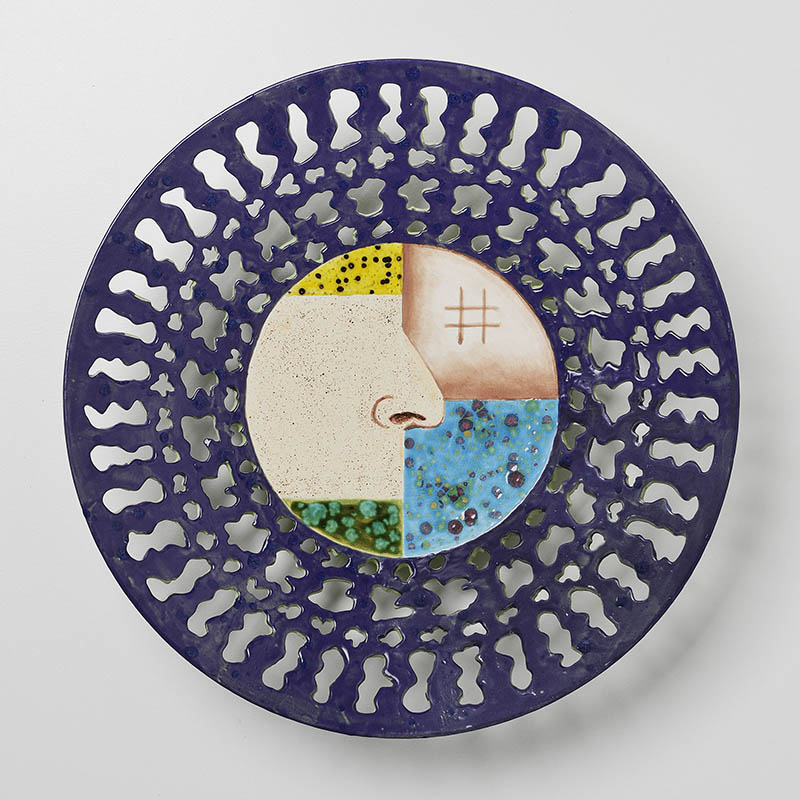 Atoms II, Autumn Fruits 6/16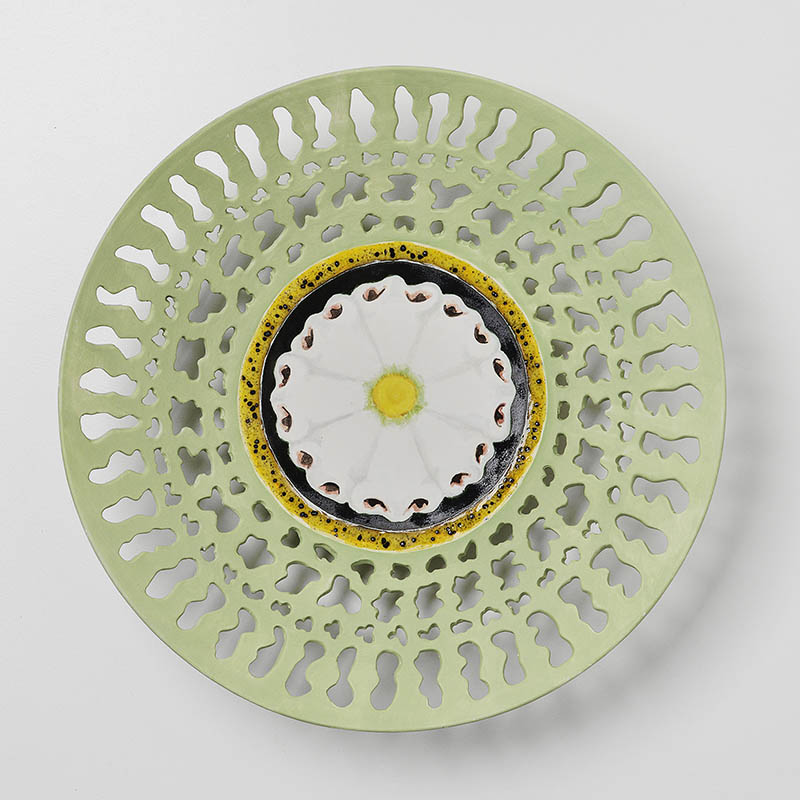 Noseflower, Light Green Engobe 7/16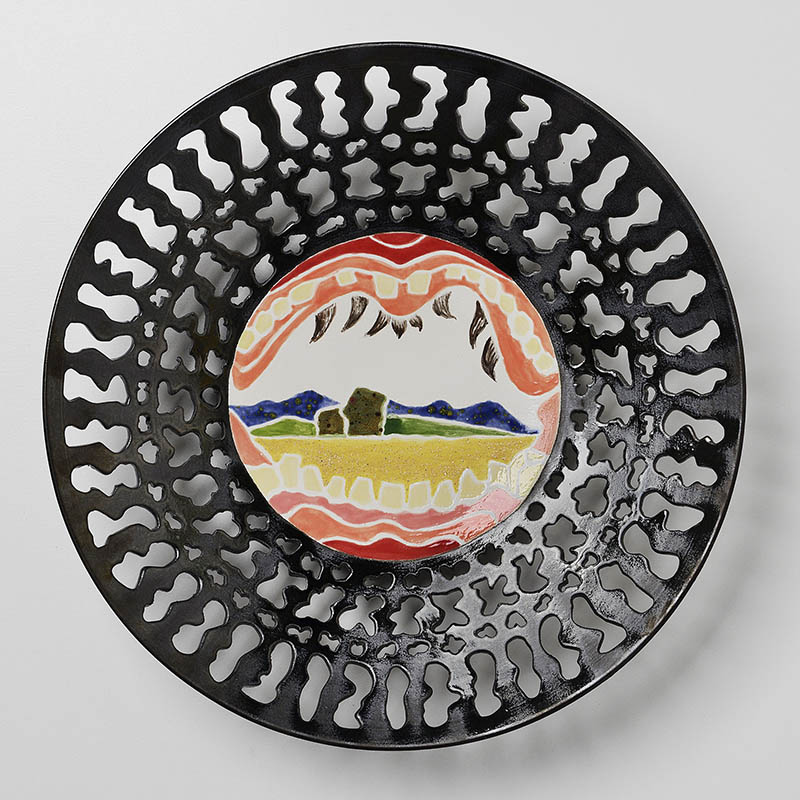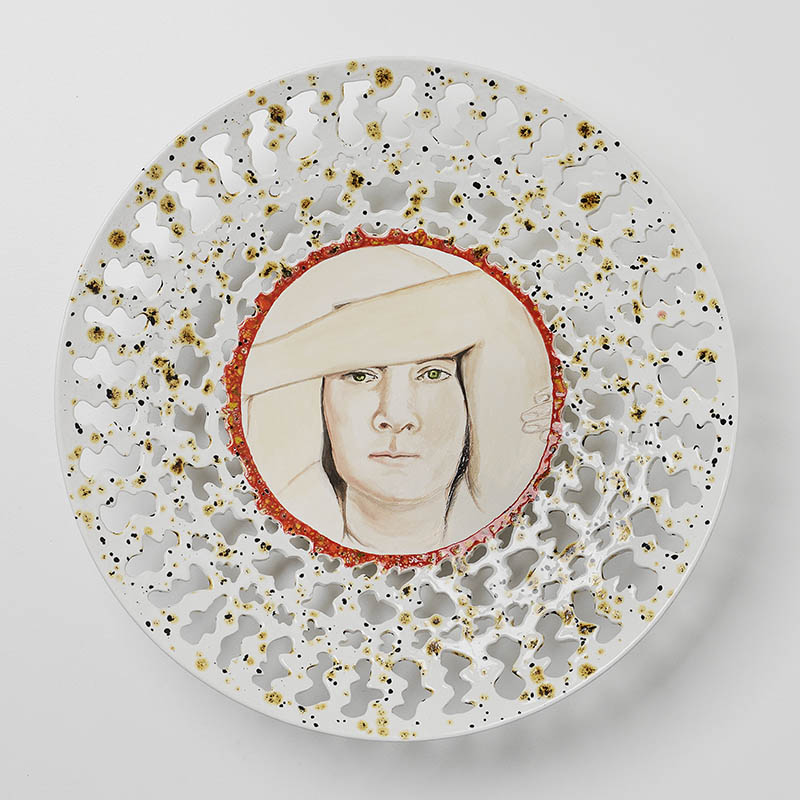 Heads Up, Firecracker & Cheetah 10/16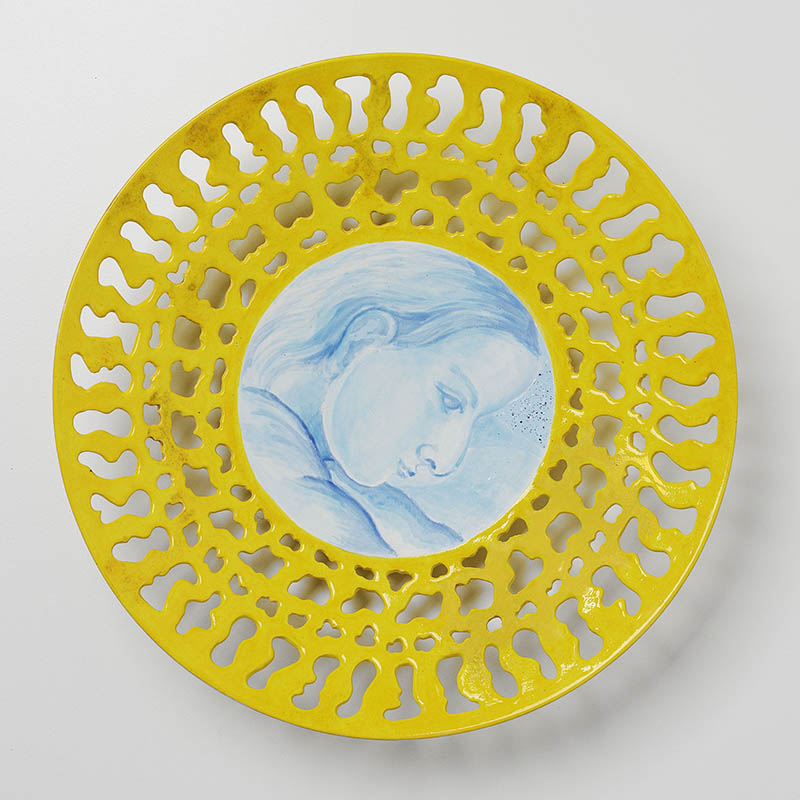 Wheaty, Blazing Yellow 11/16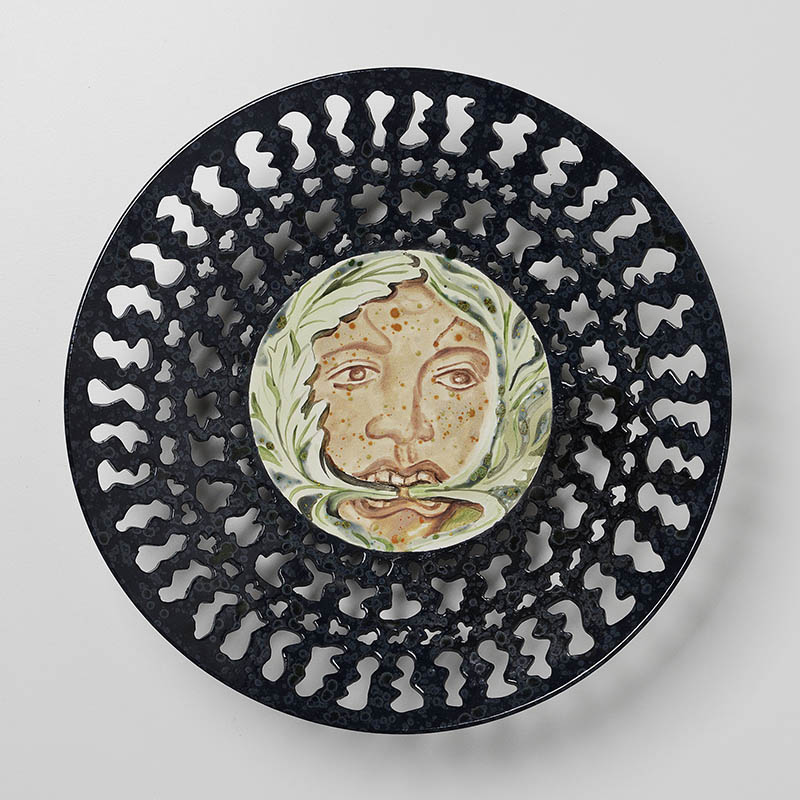 Lady Boss, Obsidian 12/16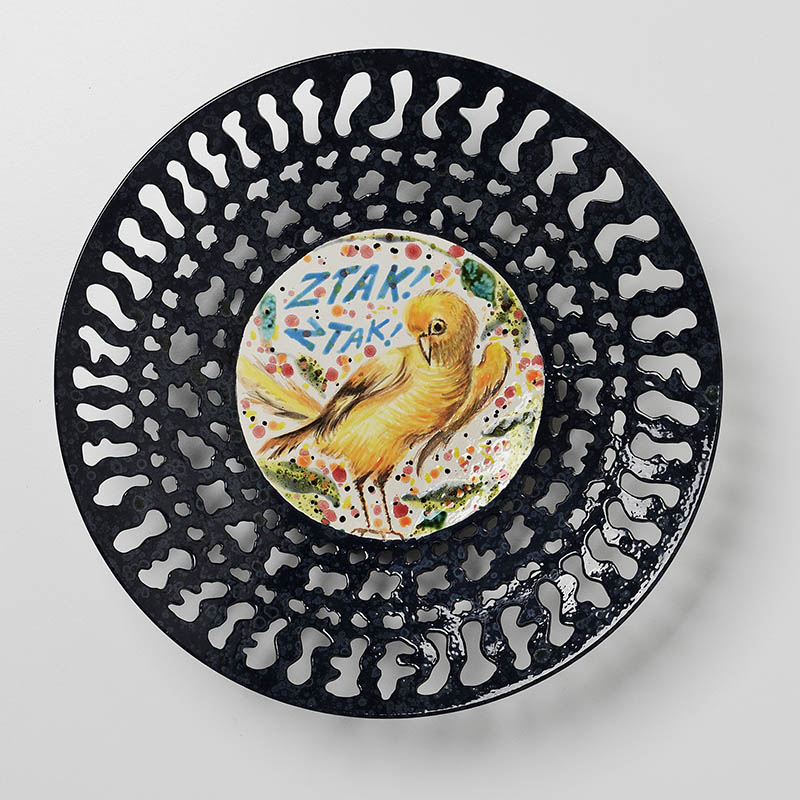 Ztak Ztak, Obsidian 13/16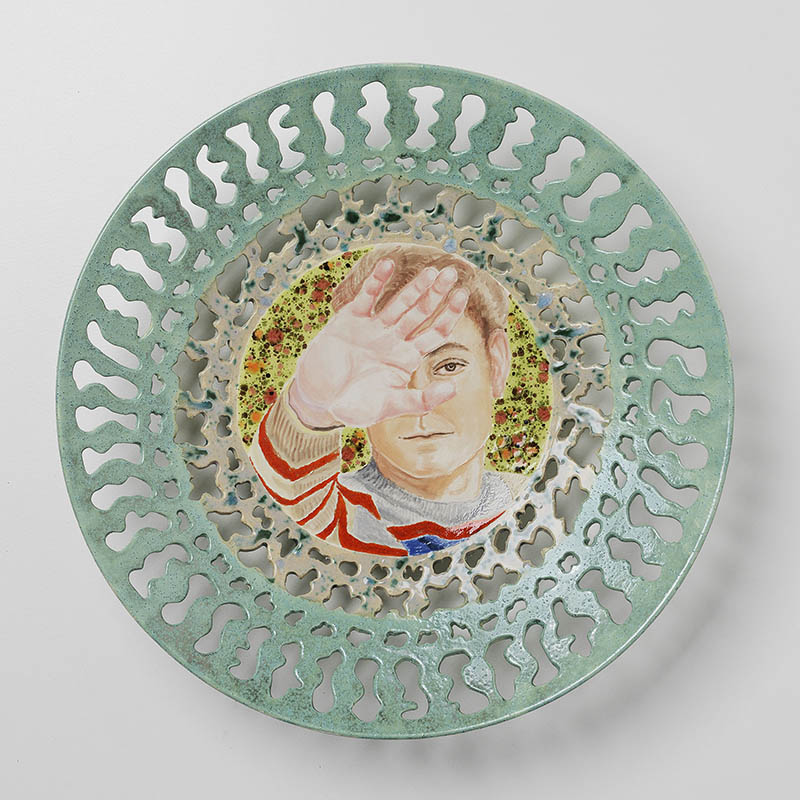 Muse II, Spring Rain & Verdigris 14/16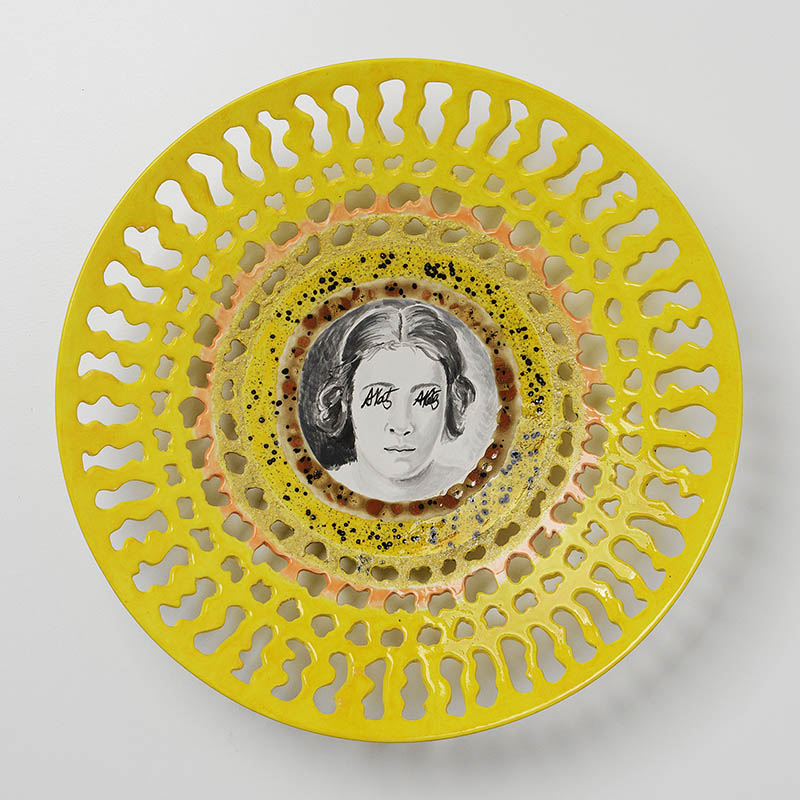 Signature, Blazing Yellow 15/16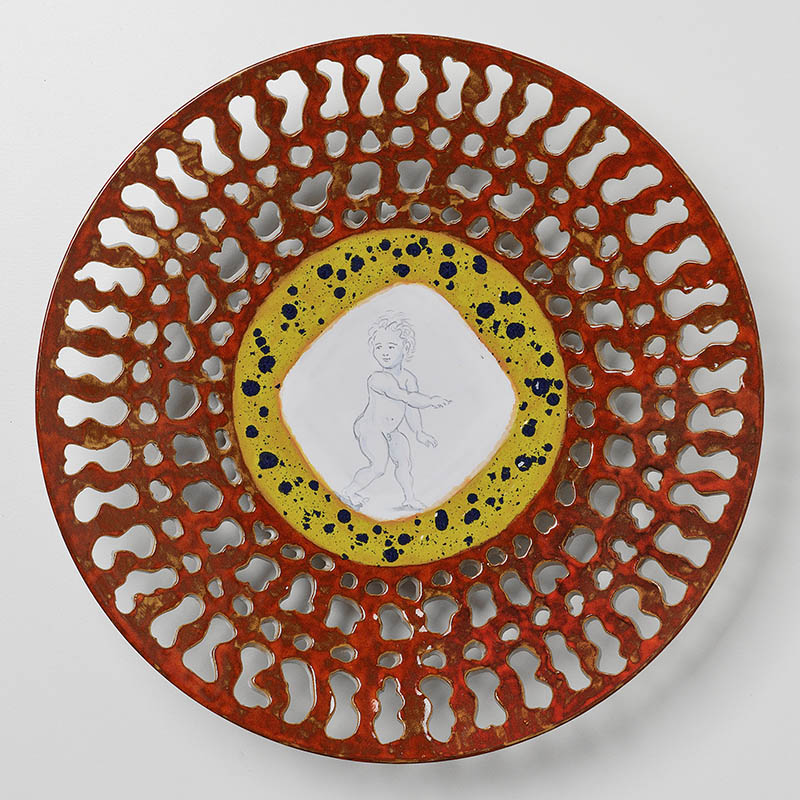 Bimbo a Bordo, Coral 16/16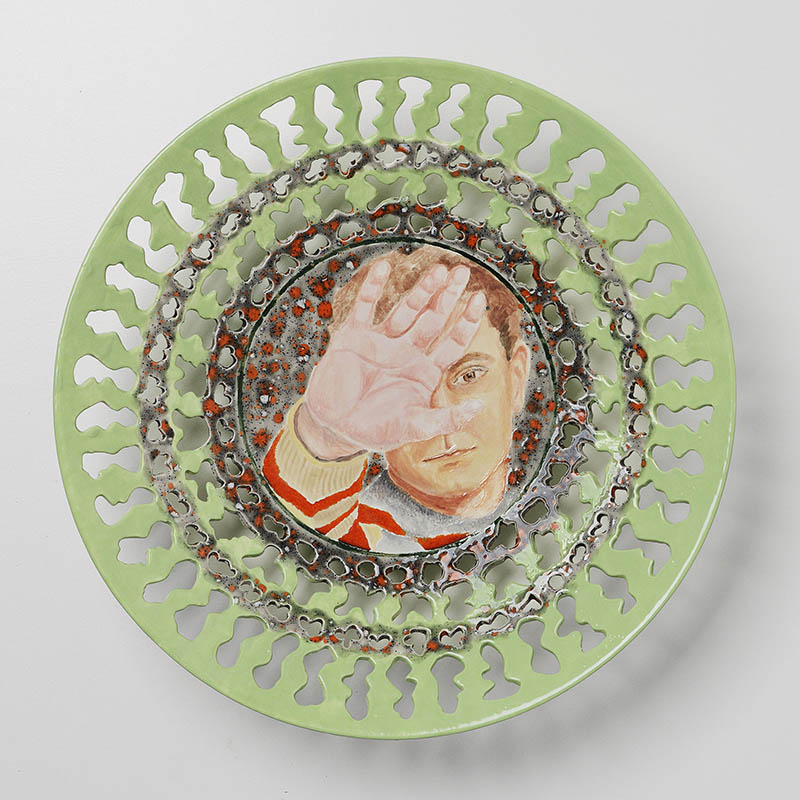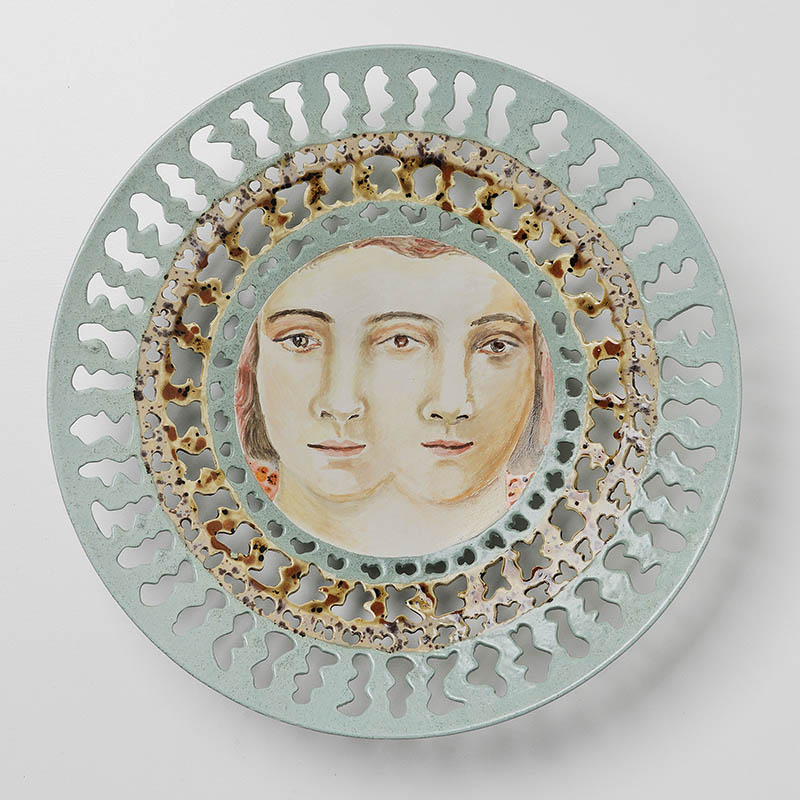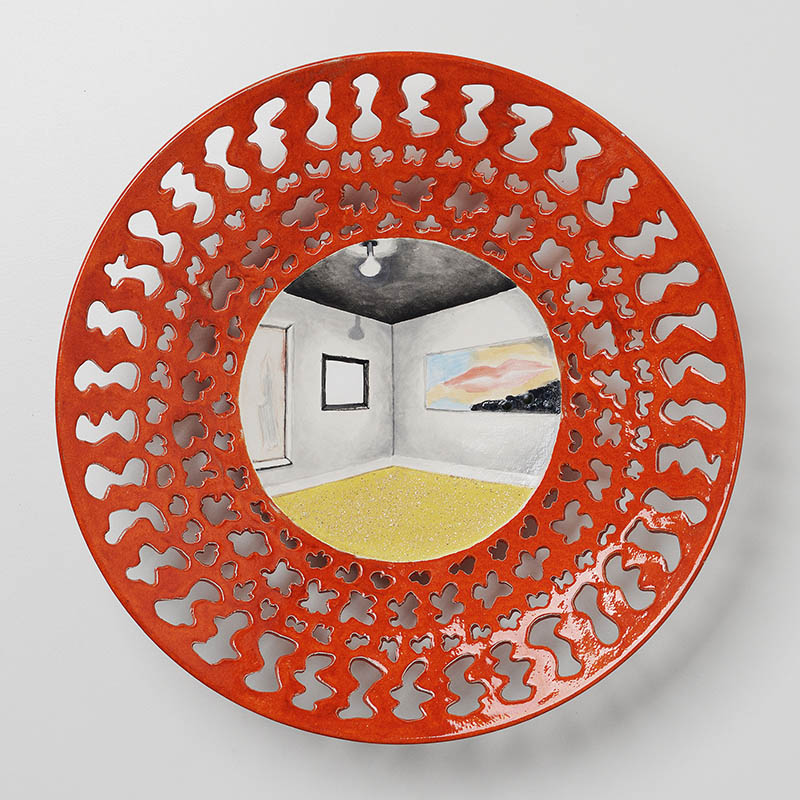 To be Continued Unnoticed 3/5 AP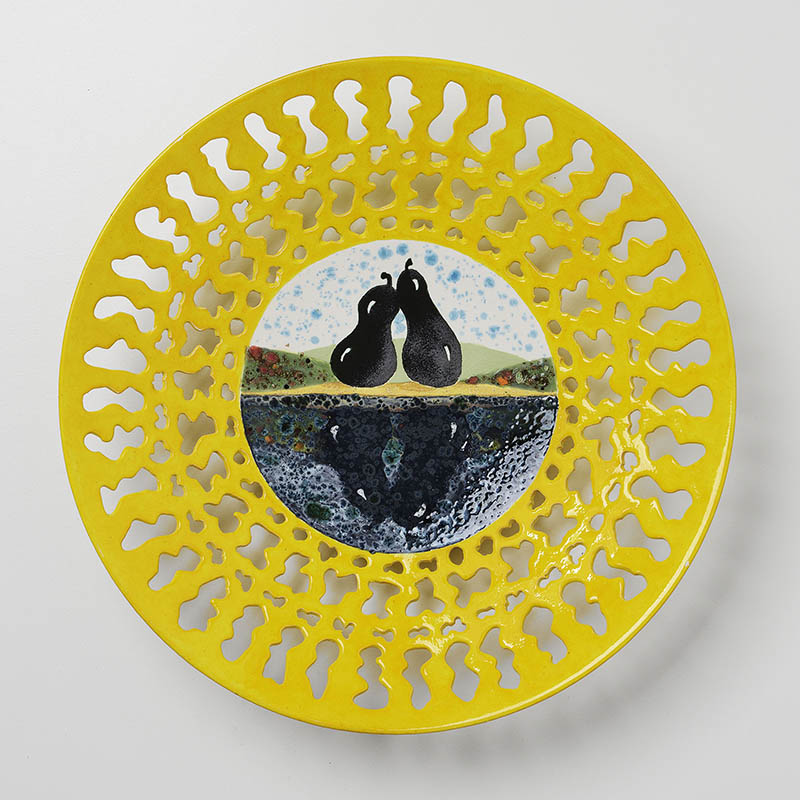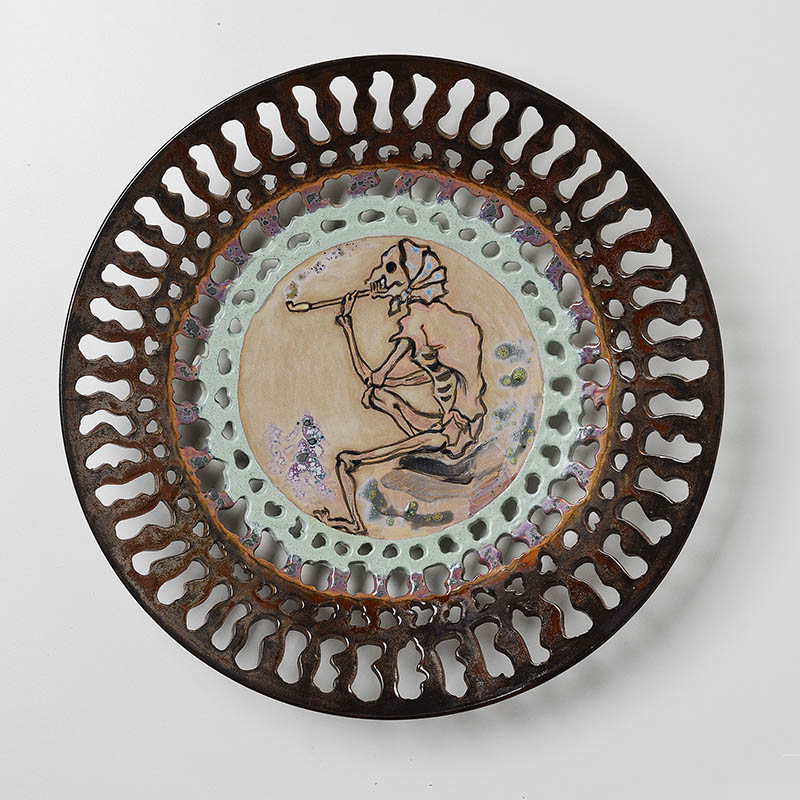 Purchasing the editions
Please contact info@mahler-lewitt.org for further details. High-resolution images can be supplied on request.
We would like to thank the artist for the time and effort she has dedicated to this project. Our thanks also go to Valentina Bonomo for her ongoing partnership, making the Torre Bonomo available for projects, and to the Veschini family at La Gioconda for their scrupulous work and advice. Finally we would like to thank Philip Coulter for his efforts in the production process.
Allison Katz
Allison Katz (b. Montreal, Canada, 1980), lives and works in London. Recent solo exhibitions include Muse with a short fuse, Antenna Space, Shanghai (2019), Period, Gió Marconi, Milan (2018), and Diary w/o Dates, MIT List Visual Arts Center, Boston (2018), among others. Upcoming and recent group exhibitions include Slow Painting, Hayward Gallery Touring (2019–2020), Paint, also known as Blood, Museum of Modern Art in War- saw (2019), Artists I Steal From, Galerie Thaddaeus Ropac, London (2019), Nightfall, Mendes Wood, Brussels (2018), and Splendor Solis, The Approach, London (2018).
La Gioconda
Since 1963 the La Gioconda factory has been making handcrafted artistic ceramics. It is situated in Deruta, a small town in the heart of Umbria which has a tradition of maiolica dating back to the 13th century. They have produced table set editions with Sol LeWitt since 1984 and have also made limited editions with Alighiero Boetti, Marco Tirelli and Piero Raspi. They have also manufactured vases and decorative plates designed by Tristano di Robilant. Under permission of the French Ministry of Education the company has also reproduced water colours by Raoul Dufy on majolica.
Torre Bonomo
The Torre Bonomo is a medieval tower in the heart of Spoleto which was used by the distinguished galler- ist Marilena Bonomo (1928-2014) for residencies and exhibitions from the 1970s to the 1990s and is now an important part of the Mahler & LeWitt Studios program. In the early 1970s, Sol LeWitt was the Torre's first resident: using it as a studio he made a seminal group of wall drawings on its kitchen walls, which continue to offer a unique insight into his production. Other artists who have exhibited in the Torre include Jannis Kounellis, Nunzio and Richard Tuttle.