Abhishek Khedekar
Publishing Performance – Artist in Residence with Loose Joints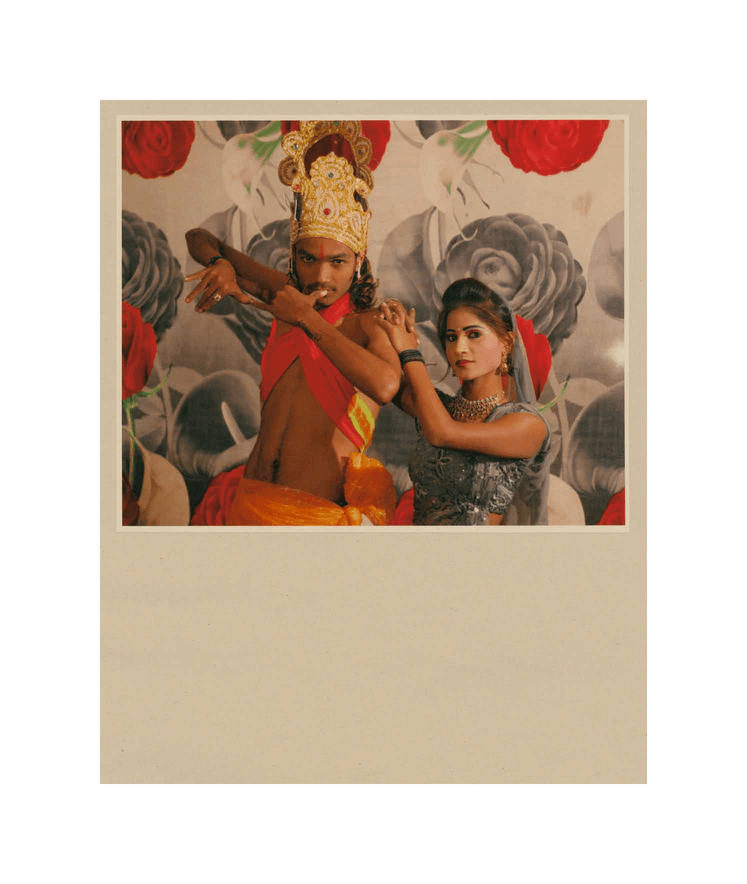 Abhishek Khedekar (b. Dapoli, India, 1991) was awarded our Publishing Performance open call opportunity with Loose Joints, supported by Webber. The award offers a residency and publication for a project focussing on performance and photography. Abhishek joins our summer residency session to work with Lewis Chaplin and Sarah Piegay Espenon, publishers at Loose Joints, to refine and develop his project Tamasha for publication in summer 2023.
Tamasha, Khedekar's experimental docu-fiction, follows a Dalit 'family' living and performing nomadically across the state of Maharashtra in India. The Tamasha are a folk performing arts group incorporating dance, music and visual art, established in the 1800s. Khedekar uses archival material as well as documentary photography – inviting colalboration from his subjects and using collage techniques – to visualise this often-discriminated group through experimental and surreal visual narratives, siting the traditions of the Tamasha in the realities of modern India.
Our congratulations to the seven shortlisted artists for Publishing Performance: Maximilian Thuemler (DE/US), Salih Basheer (SD), Odette England (AUS/US), Peter Tomka (US), Nicole Maria Winkler (AT), Sam Williams (UK), and Jackson Whitefield (UK). You can find out more about their work here.
Our thanks to Webber for supporting this award and to the jury for their time and dedication: Luis Alberto Rodriguez, Chantal Webber, and Mahmoud 'Mo' Mfinanga. For more information about the award and the judging panel please click here.
Artist website: www.abhishekkhedekar.com
Publisher website: www.loosejoints.biz