Abhishek Khedekar
Publishing Performance – Artist in Residence in partnership con Loose Joints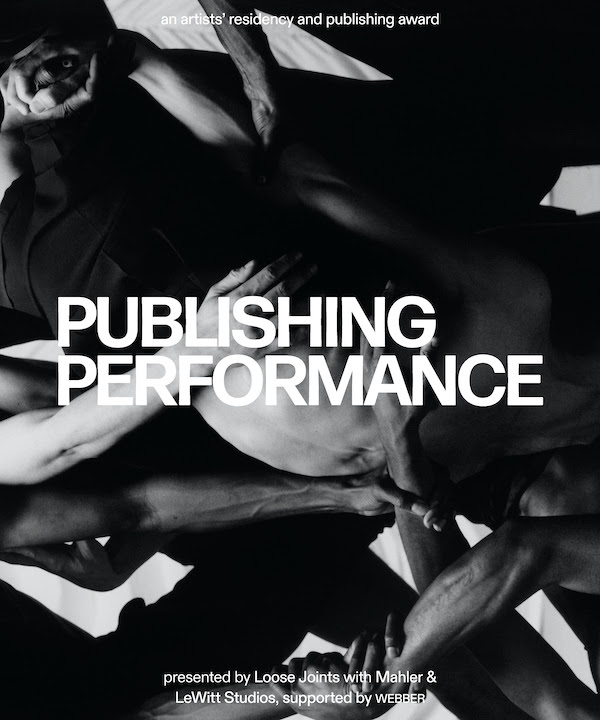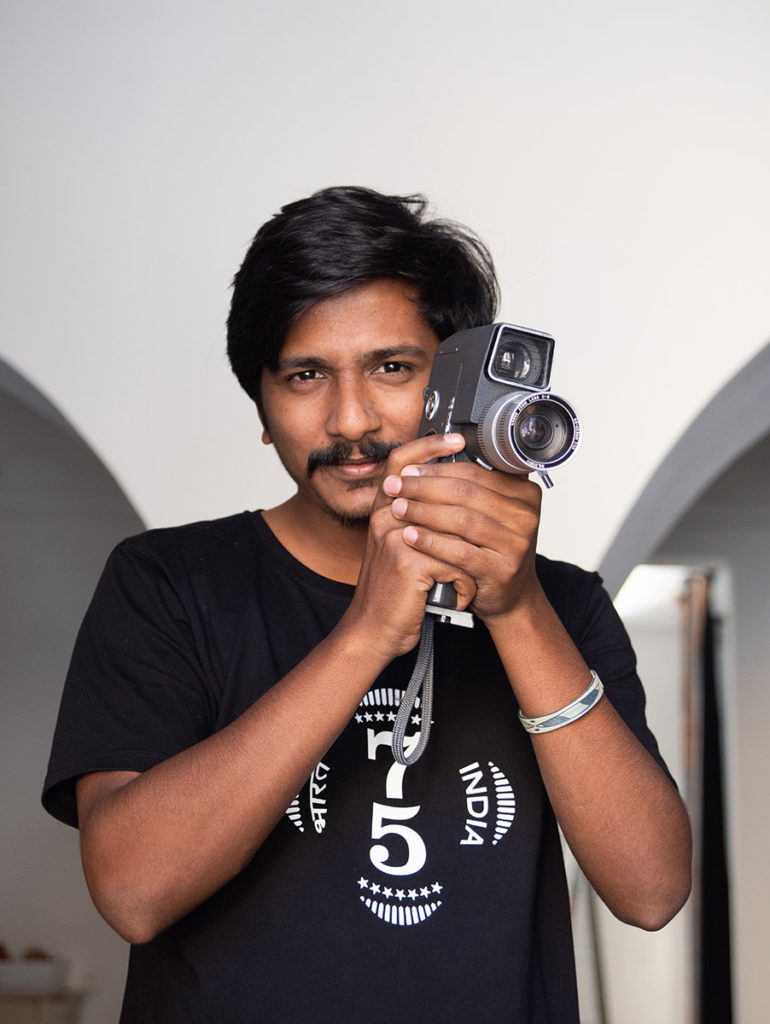 Abhishek Khedekar (b. Dapoli, India, 1991) was awarded our Publishing Performance open call opportunity with Loose Joints, supported by Webber. The award offers a residency and publication for a project focussing on performance and photography. Abhishek joined our fall residency session to work with Lewis Chaplin and Sarah Piegay Espenon, publishers at Loose Joints, to refine and develop his project 'Tamasha' for publication in summer 2023.
'Tamasha', Khedekar's experimental docu-fiction, follows a troupe of artists living and performing nomadically across the state of Maharashtra in India. The Tamasha are a folk performing arts group incorporating dance, music and visual art, established in the 1800s. Khedekar uses archival material as well as documentary photography – inviting collaboration from his subjects and using collage techniques – to visualise this often-discriminated group through experimental and surreal visual narratives, siting the traditions of the Tamasha in the realities of modern India.
During his Open Studio event, pictured below, Abhishek presented an installation inspired by his current draft of his upcoming book. Across the gallery, an audio clip played on repeat: the sound of master of ceremonies Tamasha driving through a village announcing the evening's performance.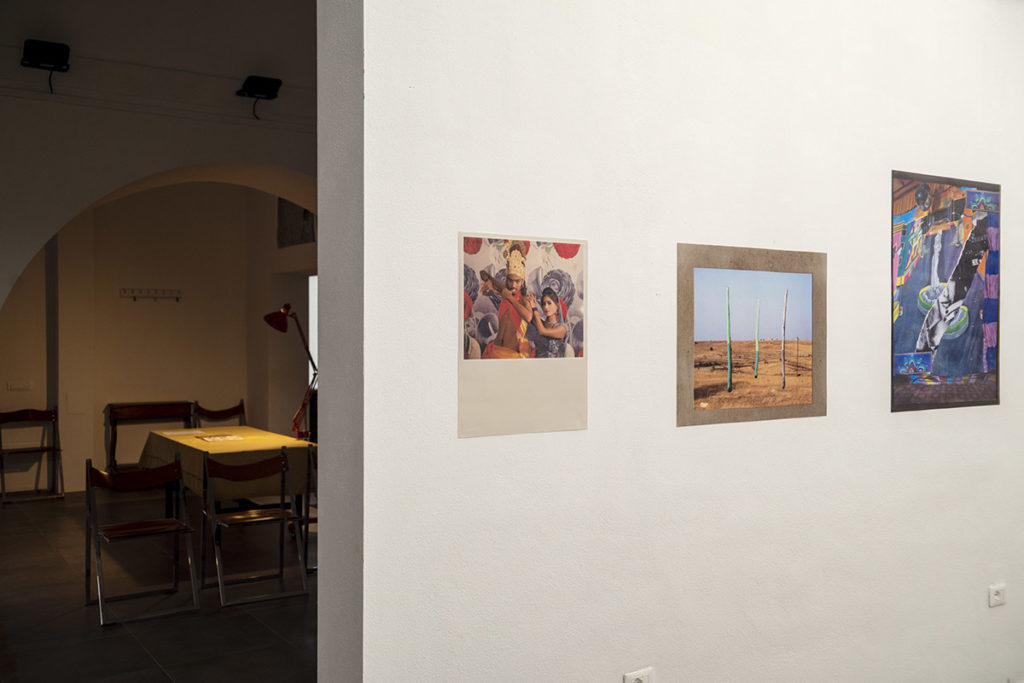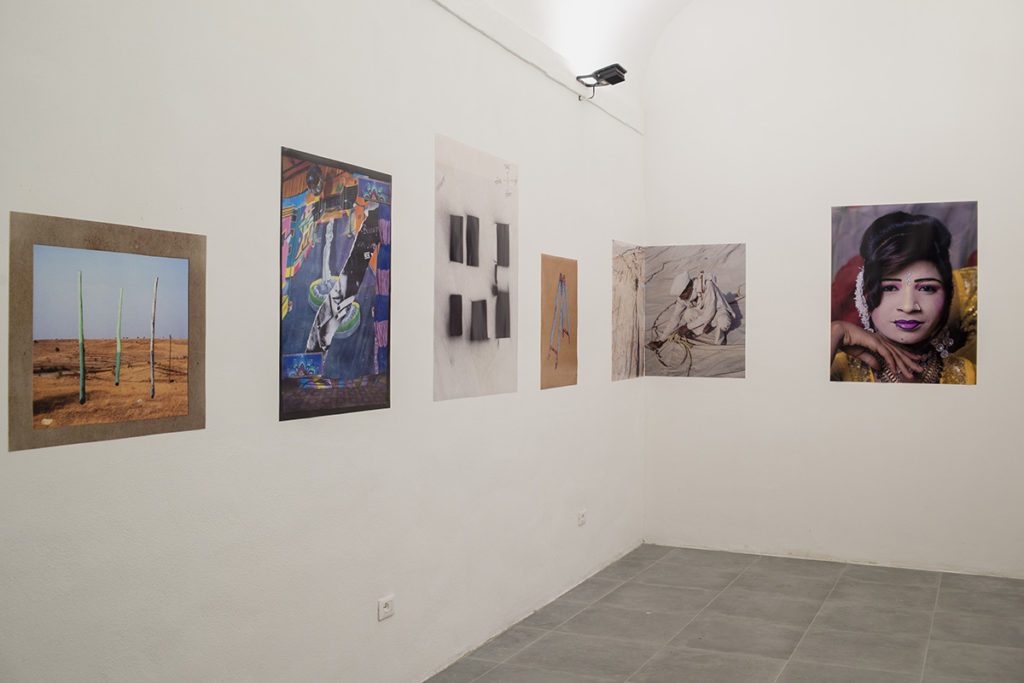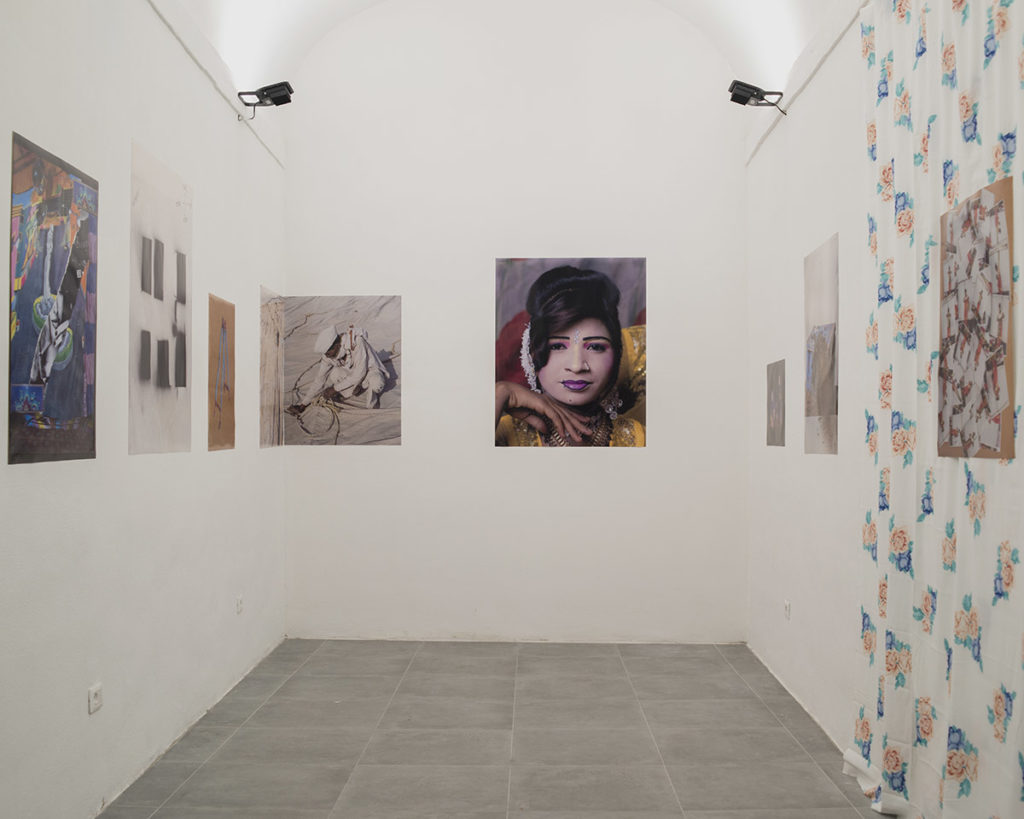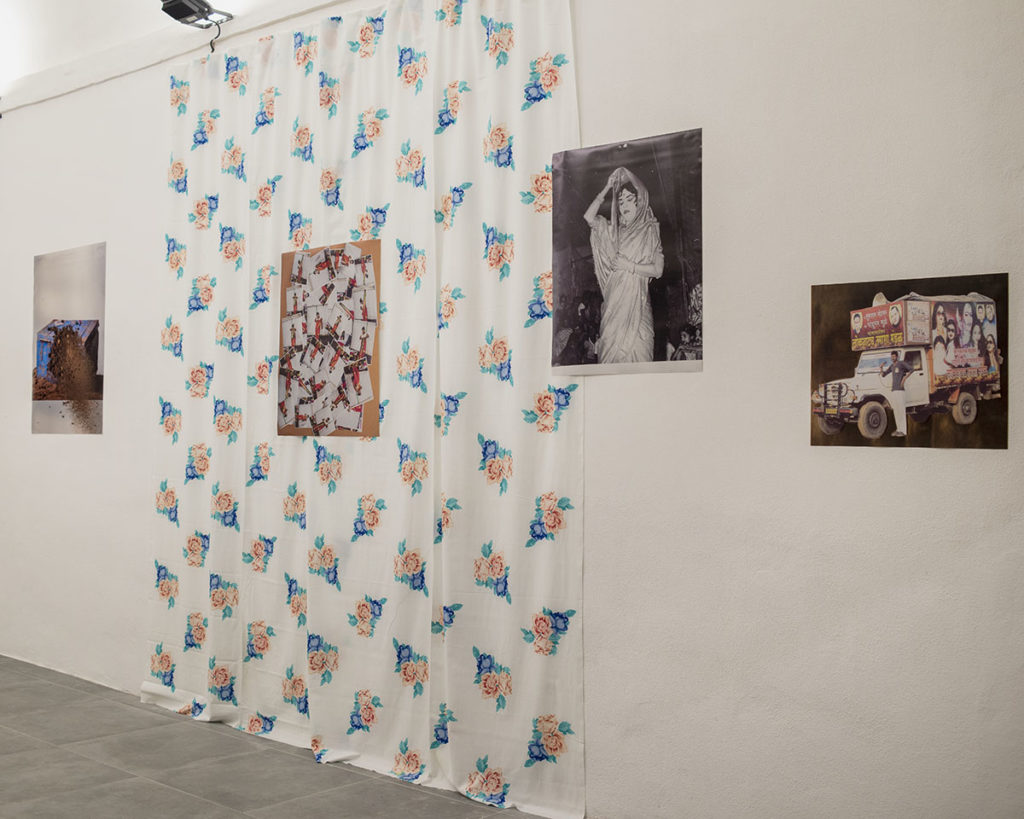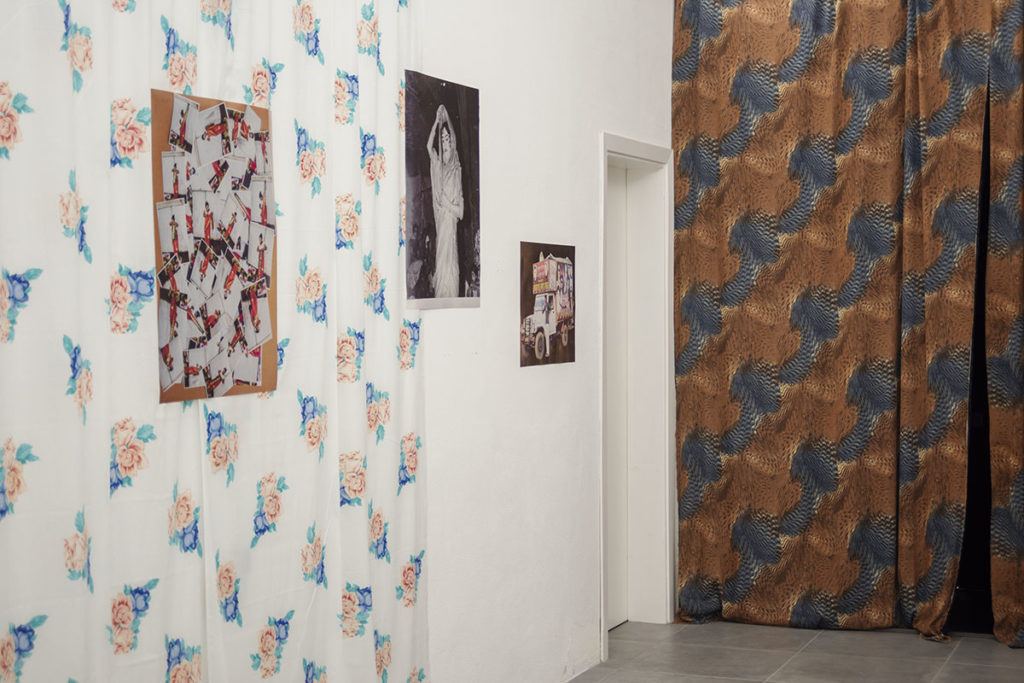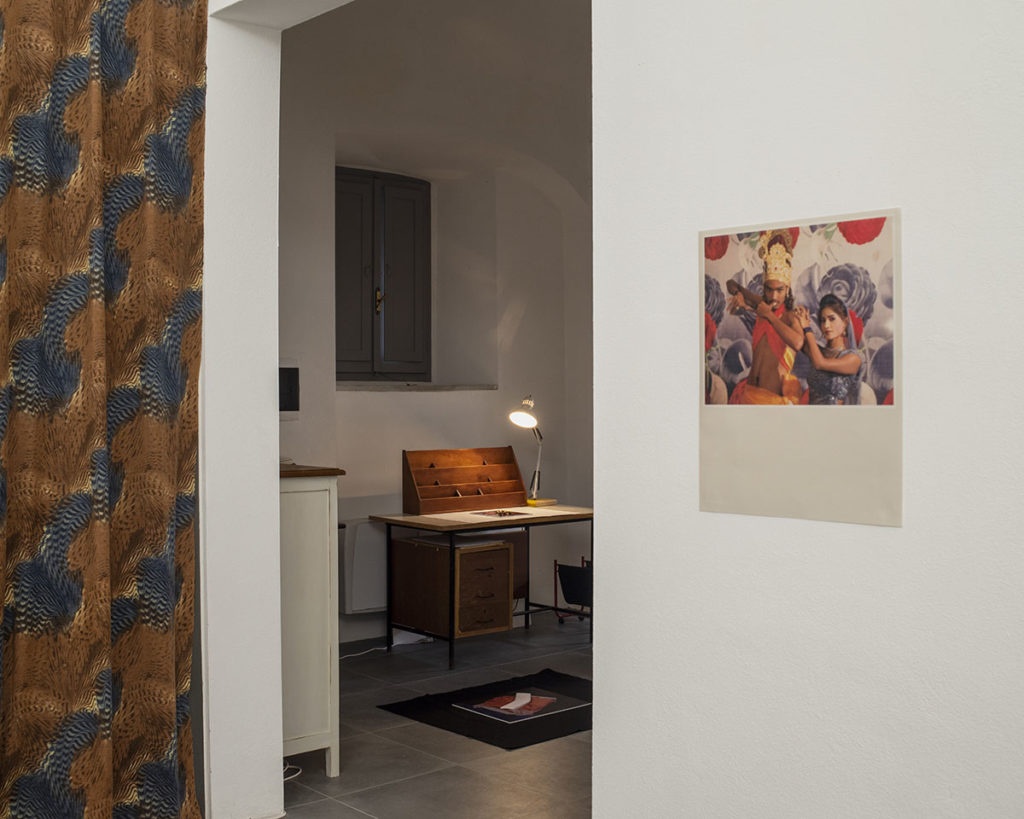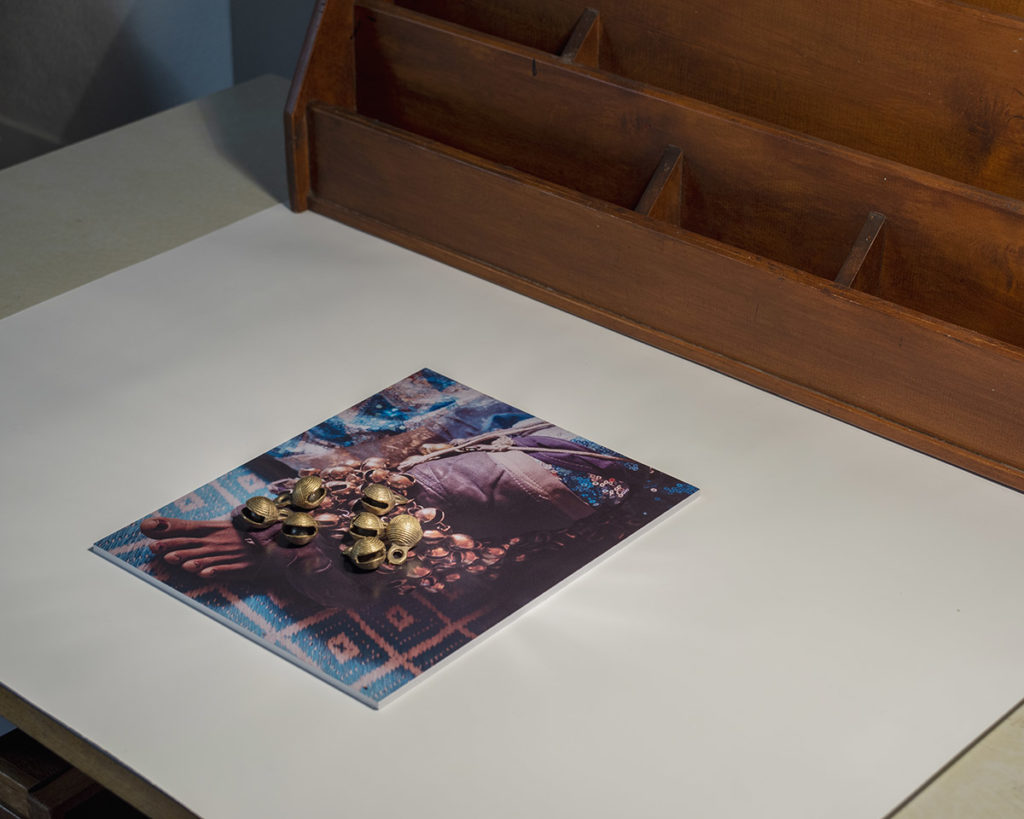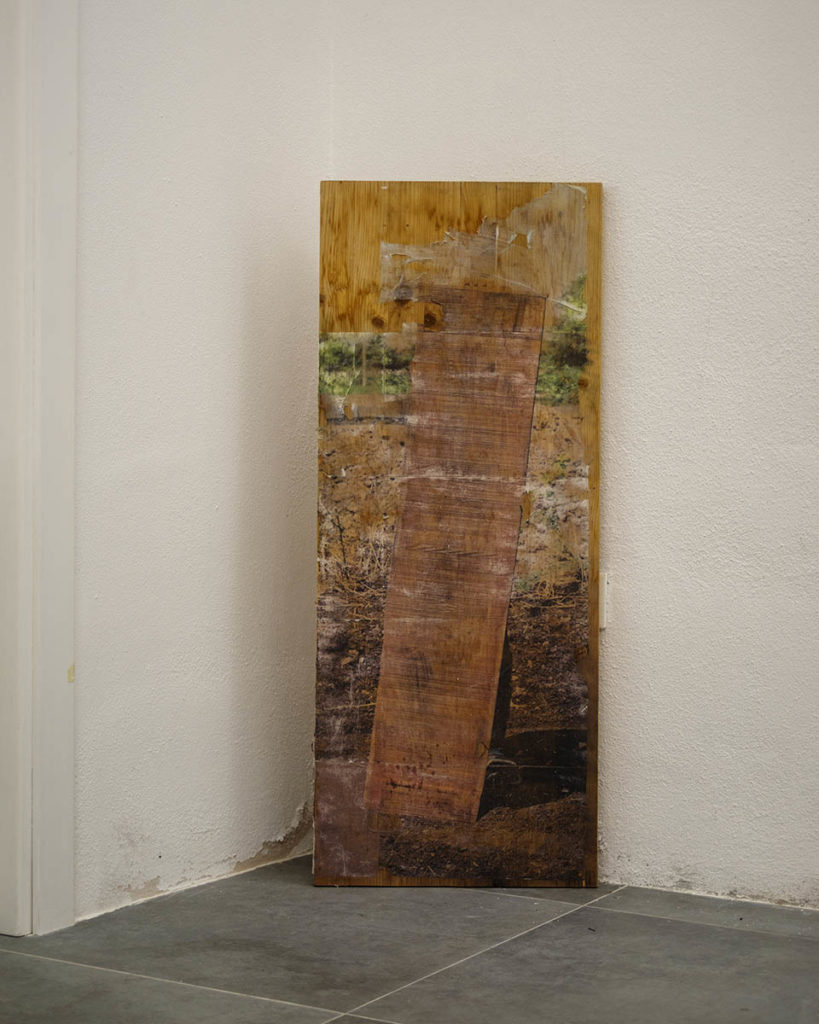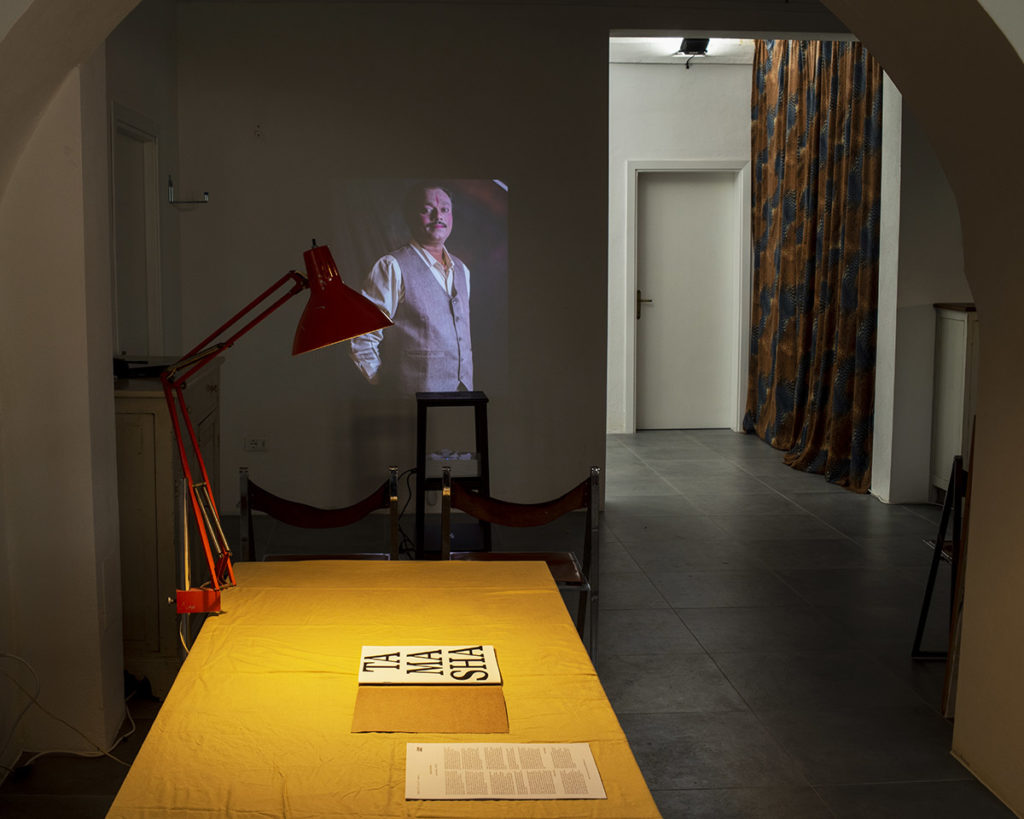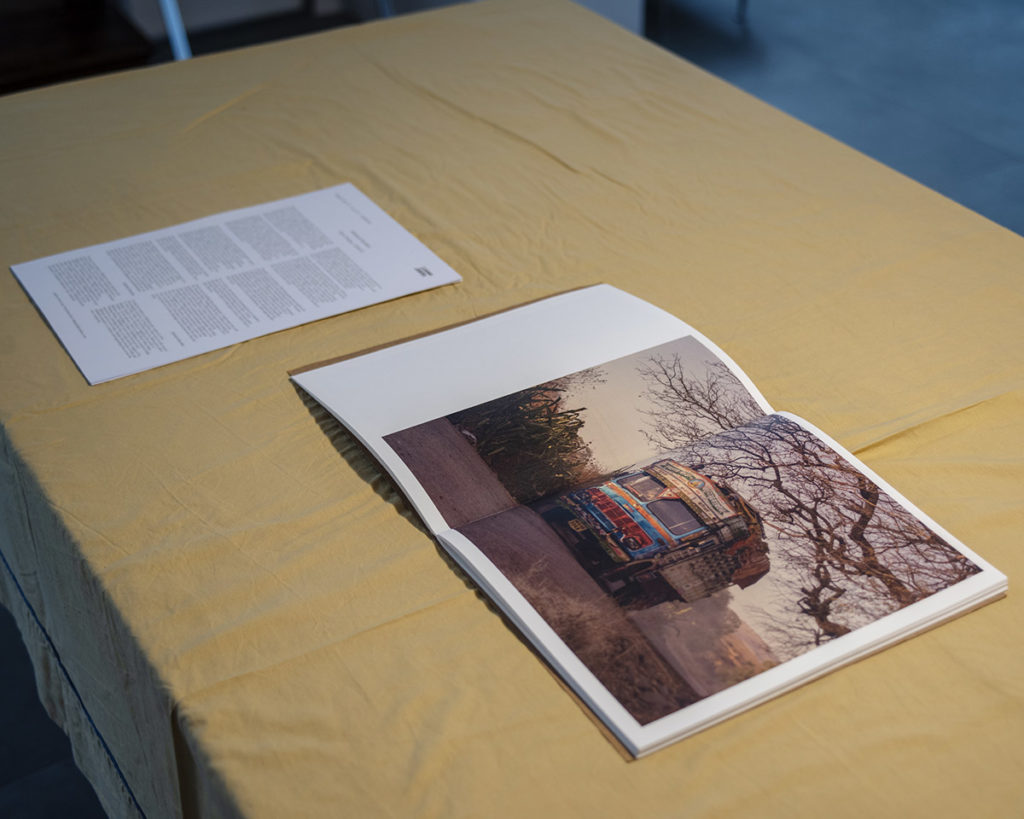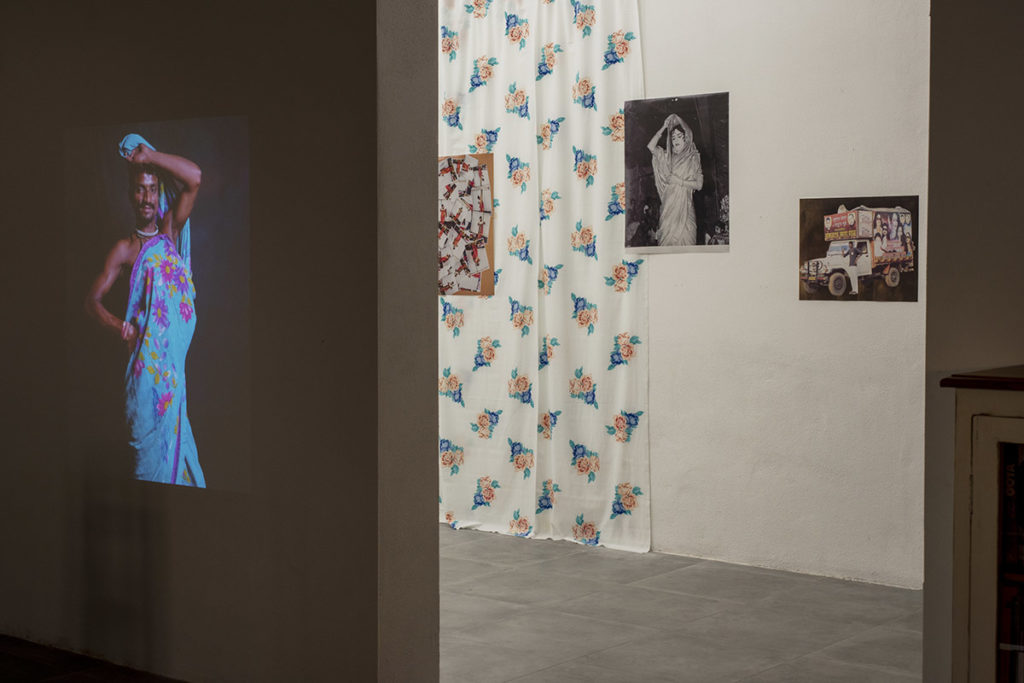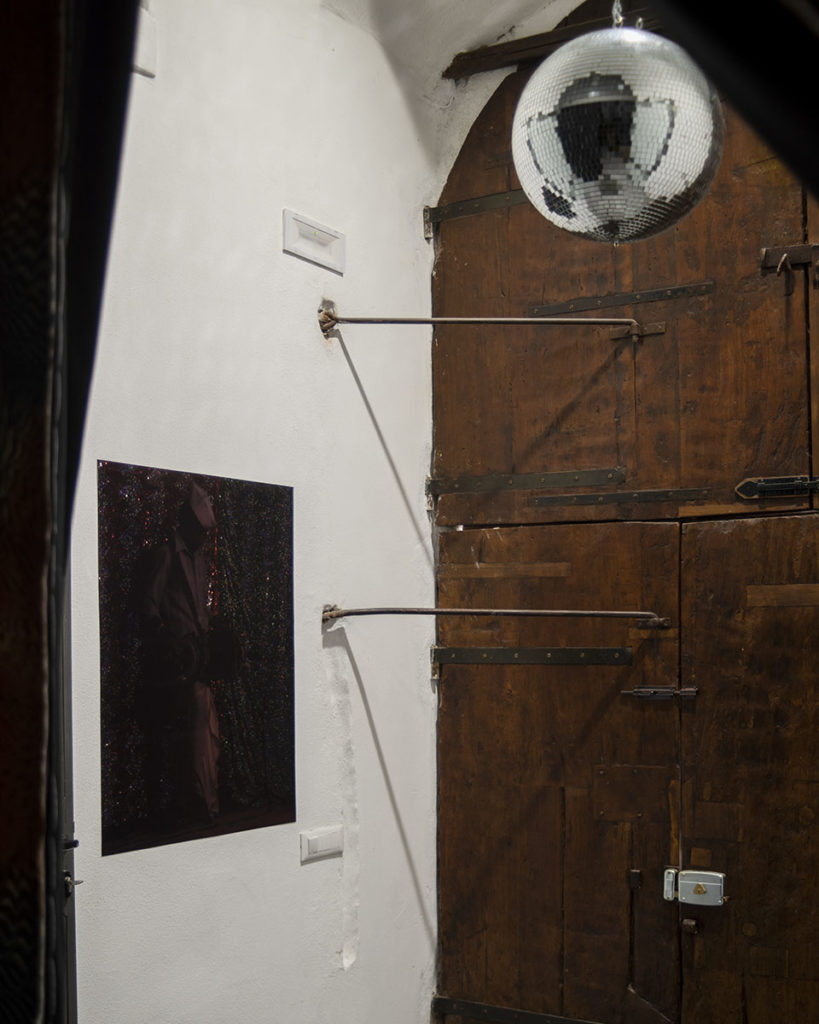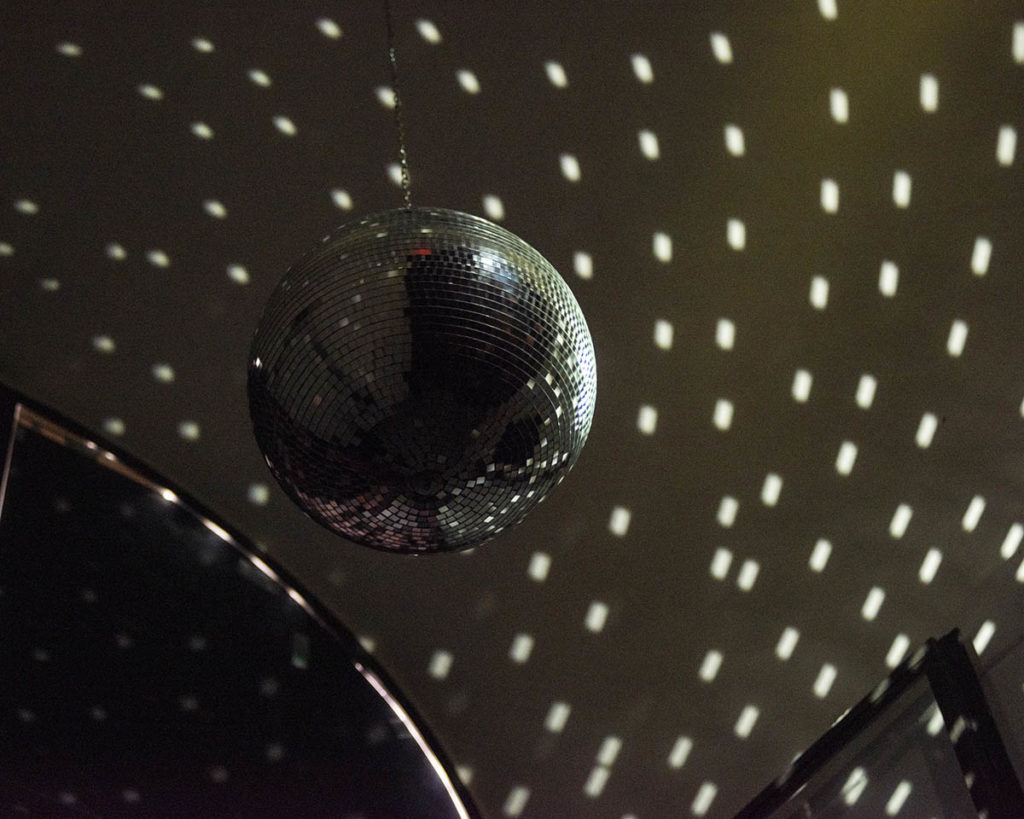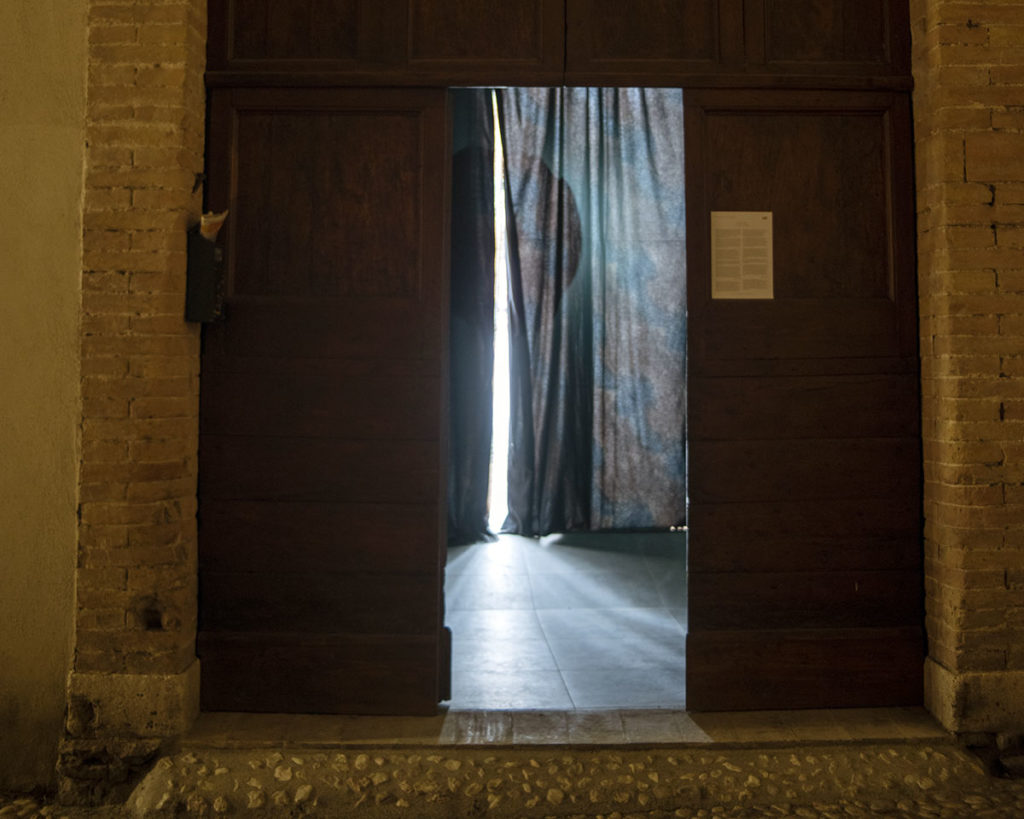 'Tamasha' is a docu-fiction. This photographic project explores the everyday challenges faced by the performing arts troupe Tamasha, a 'family' of approximately one hundred people who are collectively known as Lokkalawant (meaning, literally, 'performing for people'). They live nomadically, travelling across the state of Maharashtra in India. The project focuses on their day to day lives and is intended to reflect the discriminatory and prejudicial treatment they often receive. People in the community tend to see Tamasha simply as a form of entertainment, whilst neglecting their basic needs. In our society, some instances of discrimination are so repetitive that we can find ourselves getting used to them. Certain hierarchies and discriminatory behaviours have always existed: through Tamasha I reflect on these types of issues, which I have so often observed. In the course of making these photographs, I made many trips with the Tamasha family. Peeking into the lives of others is not easy, spending time with them in their personal space and becoming one of them was initially difficult. I spent 6 months with them in 2016 and recently returned twice. I travelled and slept with the Tamasha tribe in order to understand and experience their daily life. At first I had simply intended to document a dying art, or at least a changing art, which has been practiced in Maharashtra since the 16th century. However, it slowly built to where I am now: an exploration of the lives of Tamasha behind the scenes – not only their art, but the challenges and discrimination they face daily.
Abhishek Khedekar
During his residency Abhishek also explored other photographic projects. A friend from Italy who recently moved to New Delhi, India, had told him about an Italian guru called Raidas, founder of an Ashram in Pagialla in the north of Umbria. At the ashram, which is called Bhole Baba Jñana Ashram, the teachings of abaji,Haidakhan are practiced daily. Visiting Raidas, Abhishek learnt about his story and experiences, including his time in India and the origins of his Ashram and its work today. Raidas often travels to India and Abhishek intends to continue photographing him across the two continents.
---
Our congratulations to the seven artists selected for the editorial performance: Maximilian Thuemler (DE/US), Salih Basheer (SD), Odette England (AUS/US), Peter Tomka (US), Nicole Maria Winkler (AT), Sam Williams ( UK) and Jackson Whitefield (UK). You can find out more about their work here.
Our thanks to Webber for supporting this award and to the judging panel for their time and dedication: Luis Alberto Rodriguez, Chantal Webber and Mahmoud 'Mo' Mfinanga. For more information on the award and jurors, click here.
Artist's Website: www.abhishekkhedekar.com
Publisher's Website: www.loosejoints.biz