Lubna Chowdhary
Artist in Residence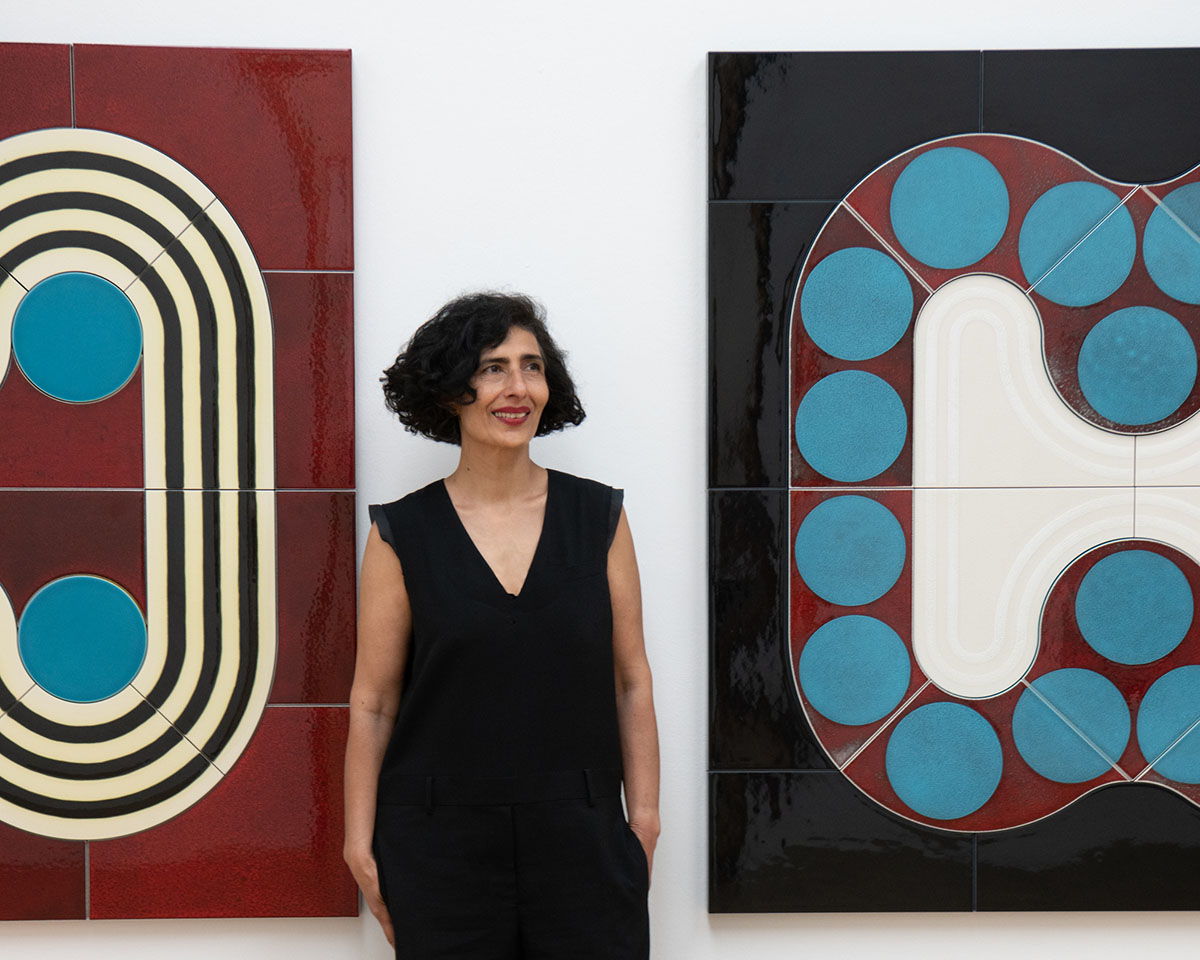 Lubna Chowdhary (b. 1964, Dodoma, Tanzania) works primarily in the field of ceramics. Shaped tiles, sculptural objects, and spatial installations, constitute a distinctive oeuvre that bridges the disciplines of architecture, craft, design, sculpture and painting. Her practice subverts the context and utility traditionally associated with the medium of clay, addressing her longstanding preoccupation with material culture. Chowdhary's work thrives on interconnection and the creation of relationships between diverse references, aesthetic traditions, materials and modes of production. Through experiments in aesthetic hybridity, her work negotiates cross-cultural narratives of modernity.
Chowdhary received her BA from Manchester Metropolitan University in 1988, and MA from the Royal College of Art, London, in 1991. Here she also received The Sir Eduardo Paolozzi Travel Award in 1990. Her work has been shown in numerous solo and group exhibitions, most recently at Hayward Gallery, Peer London, MIMA, SCVA Norwich, Art Gallery New South Wales, Sydney; Jameel Arts Centre, Dubai; ICA Milano, Milan; Kochi Biennale, Biennale SA, Manchester Art Gallery, Jhaveri Contemporary Mumbai.
Public collections holding Chowdhary's work include Government Art Collection-UK, Art Gallery of New South Wales – Sydney, Birmingham Museum and Art Gallery, Jameel Arts Centre – Dubai, Kiran Nadar Museum of Art – New Delhi, Leicester City Museum, MIMA – Middlesborough, M+ Museum – Hong Kong, Mead Gallery – Warwick, SCVA – Norwich, Ishara Foundation – Dubai.