Nisha Ramayya
Poet in Residence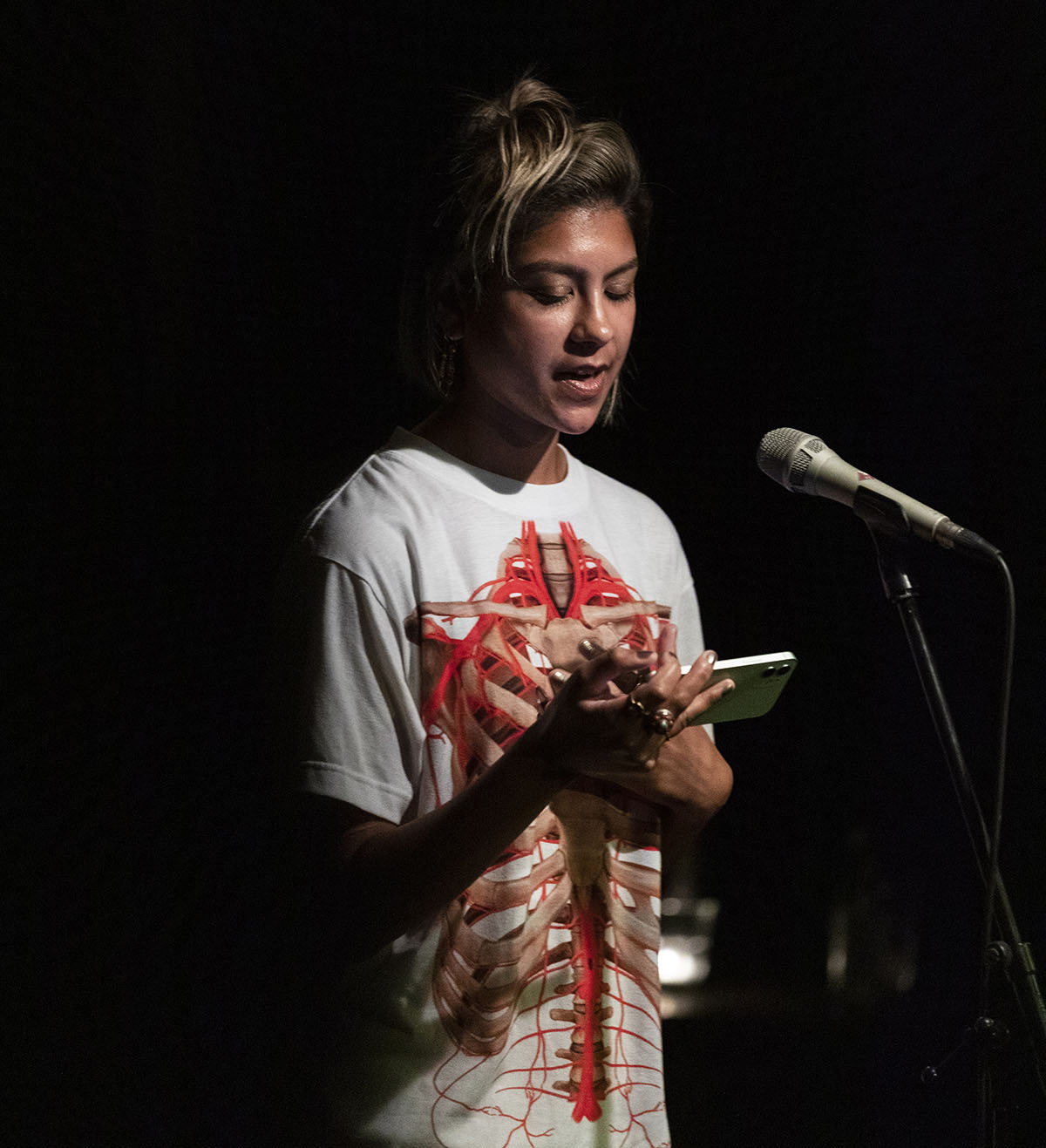 Poet Nisha Ramayya is currently working on her second collection which has the working-title Now Let's Take a Listening Walk. It hazards a musical journey through history, myth, and sci-fi. Her first collection of poetry, States of the Body Produced by Love (2019), is published by Ignota Books. 
Recent projects include a collaboration with sonic dramaturg MJ Harding, Under Ether, performed at Wysing Polyphonic 2021; a sequence of poems reflecting on Scotland's colonial histories for CCA Annex, Glasgow; and an essay poem, drinking at the artificial wormhole, in response to the work of mathematician Fernando Zalamea, for Sonic Art Research Unit.
Nisha is also the author of the pamphlets Notes on Sanskrit, Correspondences and In Me the Juncture, as well as Threads, co-authored with Sandeep Parmar and Bhanu Kapil. Her first full-length book, States of the Body Produced by Love, weaves essays, poetry and images together in a fierce meditation on diasporic identity, language and resistance. 
She grew up in Glasgow and now lives in London, lecturing in creative writing at Queen Mary, University of London.