Nisha Ramayya
Poet in Residence, Torre Bonomo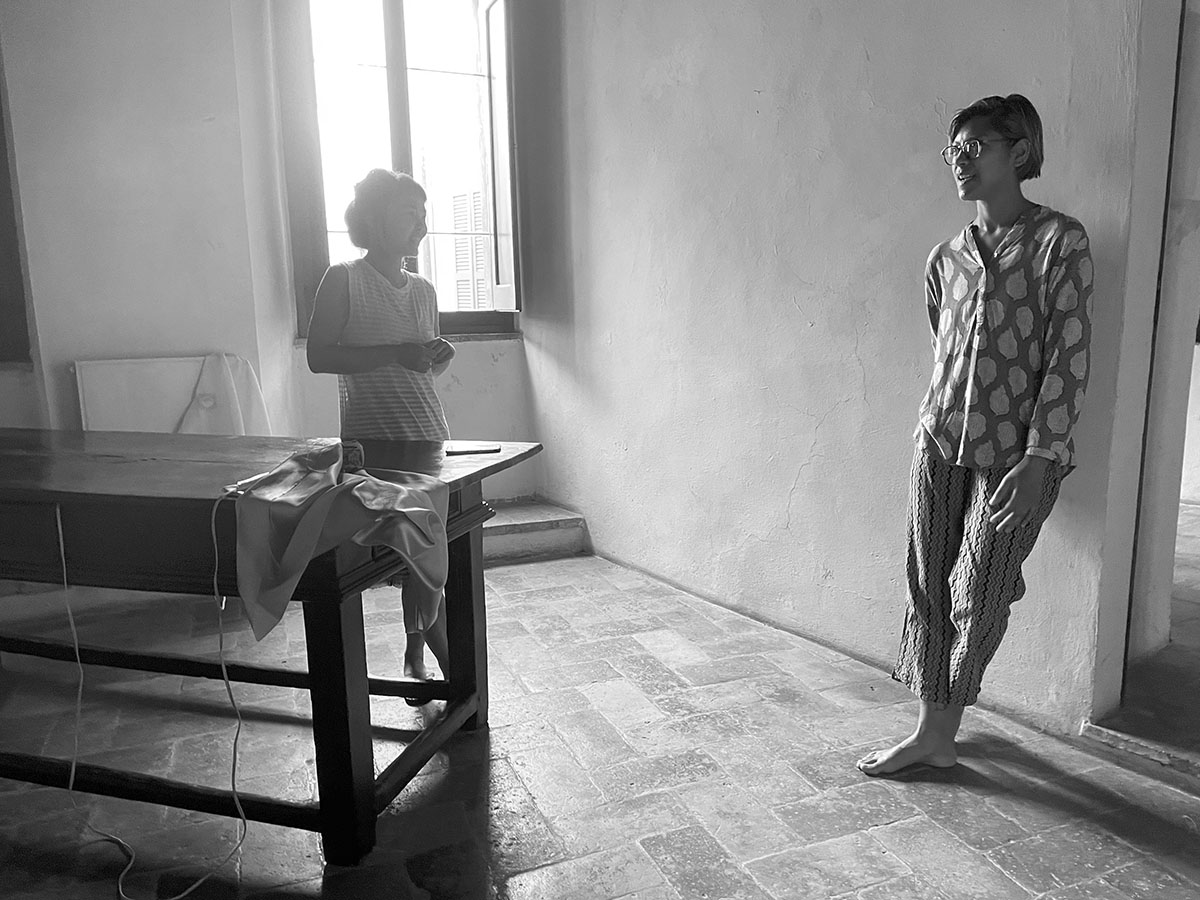 Nisha Ramayya was poet in residence in the Torre Bonomo during our Festival Session 2023. In the tower she lived and worked alongside Abbas Zahedi and Zhuo Mengting. The group was formed because of their common interest in experimental sonics – whether through music, sound installations, poetry or performance. They were invited to Spoleto as independent artists, however, in the spirit of the Mahler & LeWitt Studios' discursive research and development residencies, their work is supple at the edges, each one showing the others' impression. Having presented new work, developed in the tower, at an Open Studios event during the Festival dei Due Mondi, the group reconvene for a collaborative event at Nottingham Contemporary in the UK (event info).
In Spoleto, Ramayya shared work-in-progress, a poetry sequence based on a 'Spoleto Palette' of research, experience, and fantasy. Responding to her fellow residents and working with coordinates offered by the tower – geographical, archaeological, devotional, cultural, musical, sensory – Ramayya weaves another colour spectrum, a contrary grid. At the open studios she presented a pamphlet of new poetry and performed excerpts from the sequence, currently titled 'Some Evenings' & 'Holding a Key in the Tumult'.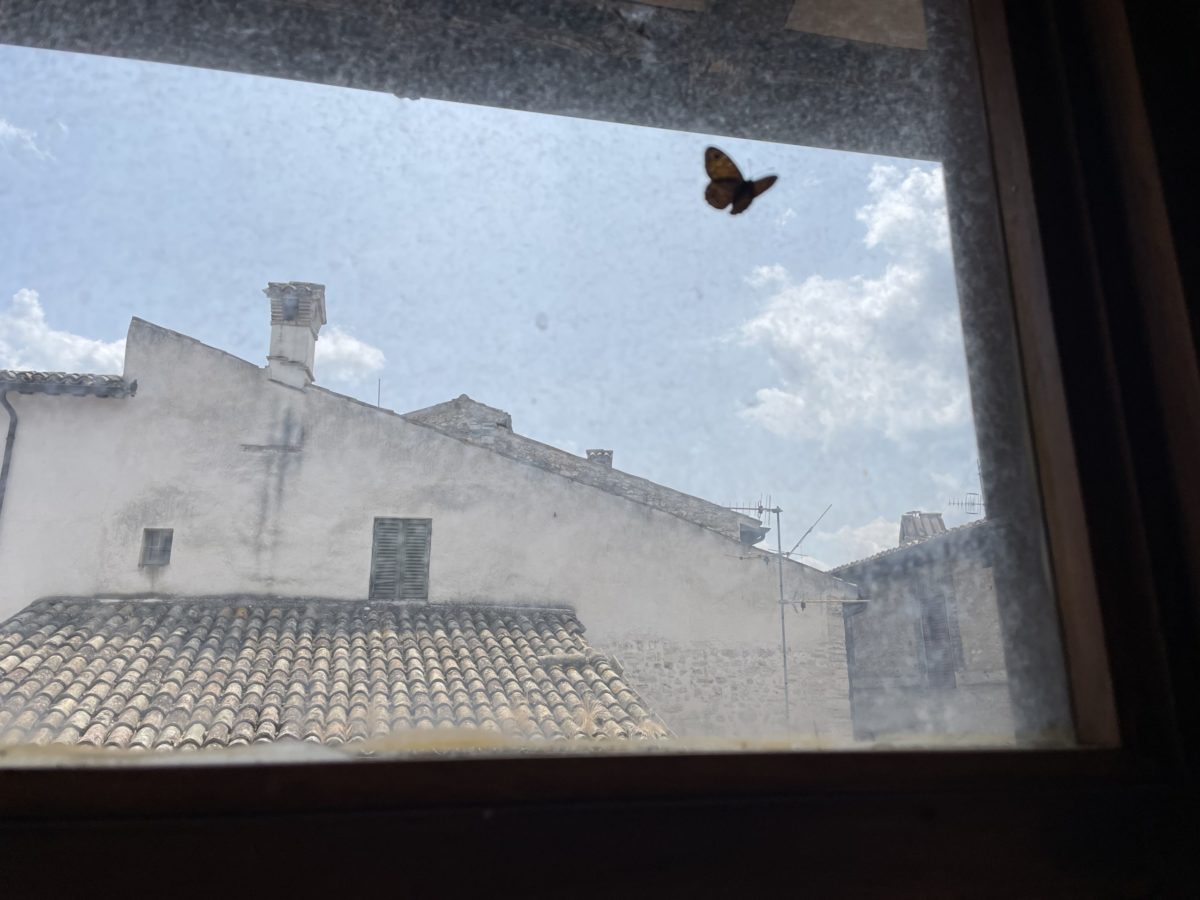 Nisha Ramayya is currently working on her second collection of poetry which has the working-title Now Let's Take a Listening Walk. It hazards a musical journey through history, myth, and sci-fi. Her first collection of poetry, States of the Body Produced by Love (2019), is published by Ignota Books. 
Recent projects include a collaboration with sonic dramaturg MJ Harding, Under Ether, performed at Wysing Polyphonic 2021; a sequence of poems reflecting on Scotland's colonial histories for CCA Annex, Glasgow; and an essay poem, drinking at the artificial wormhole, in response to the work of mathematician Fernando Zalamea, for Sonic Art Research Unit.
Nisha is also the author of the pamphlets Notes on Sanskrit, Correspondences and In Me the Juncture, as well as Threads, co-authored with Sandeep Parmar and Bhanu Kapil. Her first full-length book, States of the Body Produced by Love, weaves essays, poetry and images together in a fierce meditation on diasporic identity, language and resistance. 
She grew up in Glasgow and now lives in London, lecturing in creative writing at Queen Mary, University of London.