Steve Hurtado
b.1979, London, England
The Anna Mahler Association sponsored Steve Hurtado's residency with the Mahler & LeWitt Studios in Spoleto.
Hurtado is a British artist of Bolivian descent. Interested in large-scale public architecture, his maquette-like sculptures reference brutalist bunkers and sports stadiums. Increasingly his larger work in wood introduces organic tones to this minimalist vocabulary and his drawings evoke an artist's impression of the structures being used in various environments.
Artist website: stevehurtado.com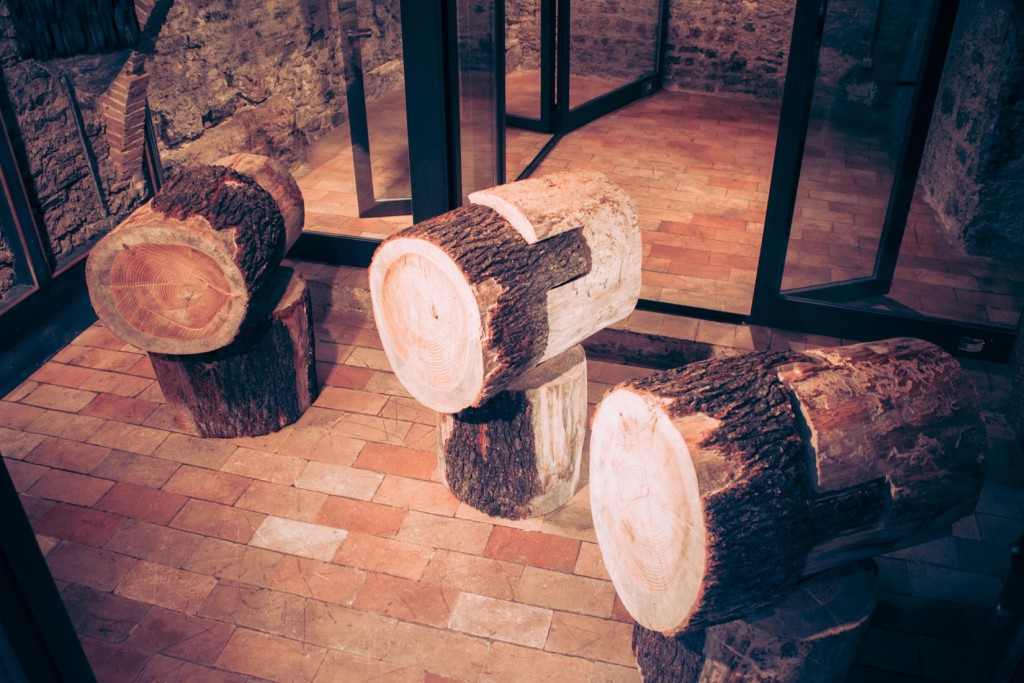 During his residency he developed two exhibitions which were staged as Fringe events during the Festival dei Due Mondi: Rocca Joints (4–12 July, Via degli Eremiti, 1) and Drawings and Maquettes (5-12 July, Via Filliteria, 1).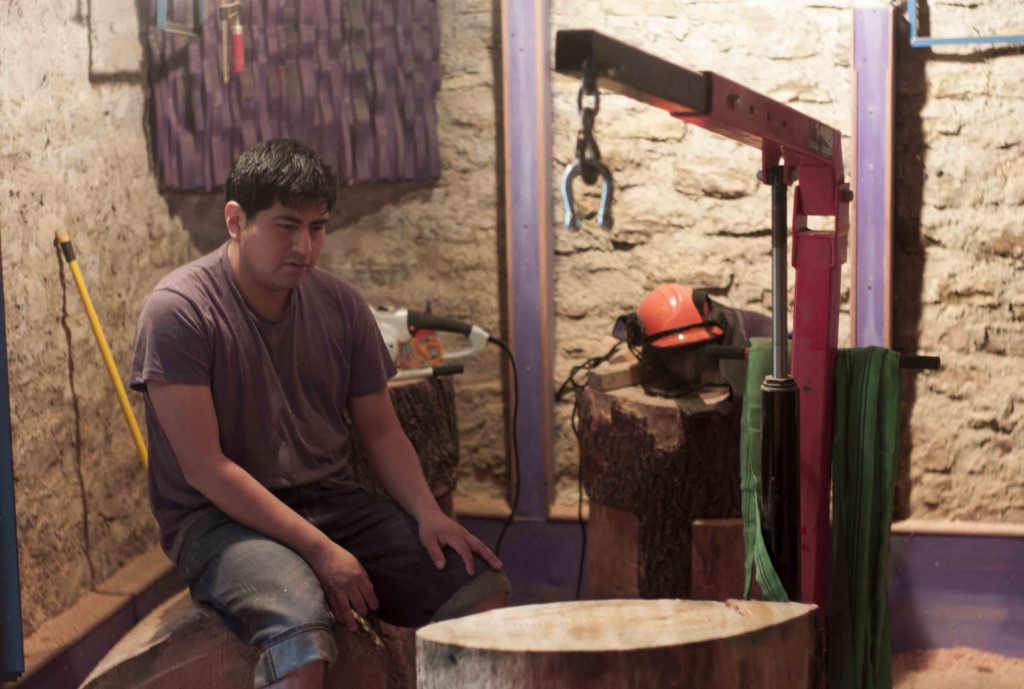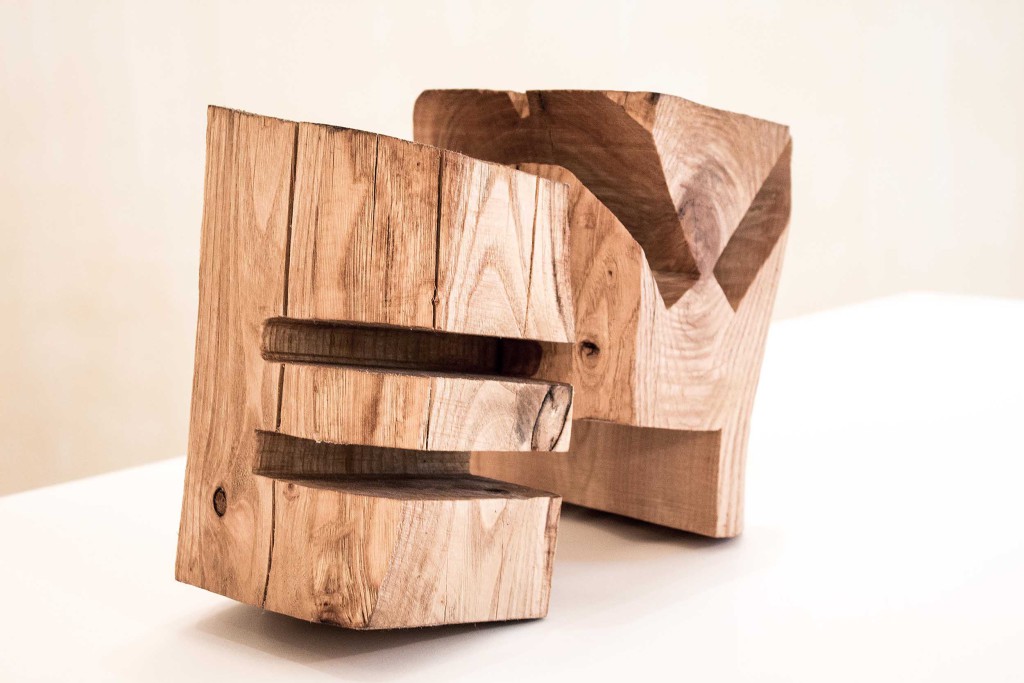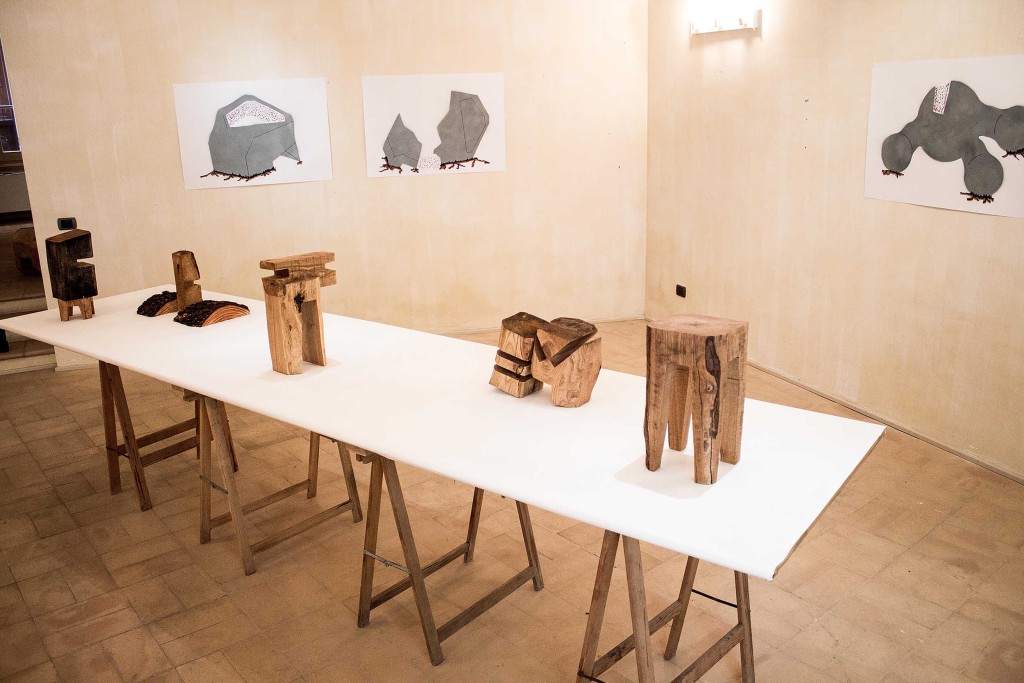 Steve wrote about his experience working in Spoleto and discusses various influences on his practice:
The logistics were straight forward. The studio space was on the ground floor, electric power was readily available and the space, having previously been used as a recording studio, was sound proofed so there was no noise pollution from my machinery, even though we were in the centre of the town. I made two simple work tables using 2 by 4 inch wood. In the studio there were three rooms separated by glass panels with doors. The main room was used as the workspace, I had ideas of what I intended to do but it was not until I physically entered the space that I got a sense of scale and proportion and therfeore a clearer idea of the possibilities.
The pine wood was sourced locally, we had local contacts who got in touch with a reliable supplier who had an abundance of sizeable pine already felled.
We saw the wood in the morning, and by afternoon the wood was cut to length and delivered to the studio on the same day; this is one of the benefits of working towards the festival, things get geared up more quickly which helps everyone.
We sent a pallet box of tools from London to Spoleto, it arrived shortly before me so after a short period time I was ready to work.
I had begun making drawings, developing my recent work on joint-making. I am interested in creating equilibriums with materials, however, I try to manipulate our natural sense of that equilibrium – to make materials work in ways they are not expected to.
There is never any end to learning about how you make the work.
The kind of basic need to change one thing into another thing does not leave us, it is partly talent but you have to work on the imagination to produce something that is more robust.
For me the need to connect is inherent to the making of art, sources from different backgrounds coming together in a way that has never before been achieved in a specific time and place.
I made three large new joint sculptures in the studio which were then exhibited in that same space. I called the exhibition Rocca Joints and each sculpture Saint George, Saint Francis and Saint Claire respectively. This was a response to the sense of deep history and raw beauty I found in Spoleto.
La Rocca is a phenomenal medieval fortress jutting out from the top of Spoleto's old town. La Rocca had an immediate need to exist; so physically secure and time intensive. From looking at all the different sized blocks that were used in its construction – in the hexagonal, cyclopean walls – it feels like every hour mattered in its construction.
I'm aware of folding a sense of history into my work. I was fortunate enough to see monuments from pre-Columbian culture that are still standing. I myself am of Bolivian descent. I am not an art historian but the sense of the scale and boldness, the sense of strong line I perceived in these architectural constructions, has been influential. I relate this to my fascination with brutalist architecture as illustrated, for example, in Paulo Virilio's Bunker Archaeology. I am aware of pushing those influences through my mind as I work.
Steve's recent solo projects include Celerina, Lendi Projects, Engadin, Switzerland 2014; Us and Them, Fokidos 21, Athens, Greece 2013; and Together as one, Tim Sheward Projects, London 2013. He exhibited in The London Project Goes North, Gerson Zevi at the Yorkshire Scultpure Park 2013-2014 and was awarded an Artist's Commission for Art Licks Magazine in 2014.
His residency was been made possible by the support of the Anna Mahler Association.