Zhuo Mengting
Artist in Residence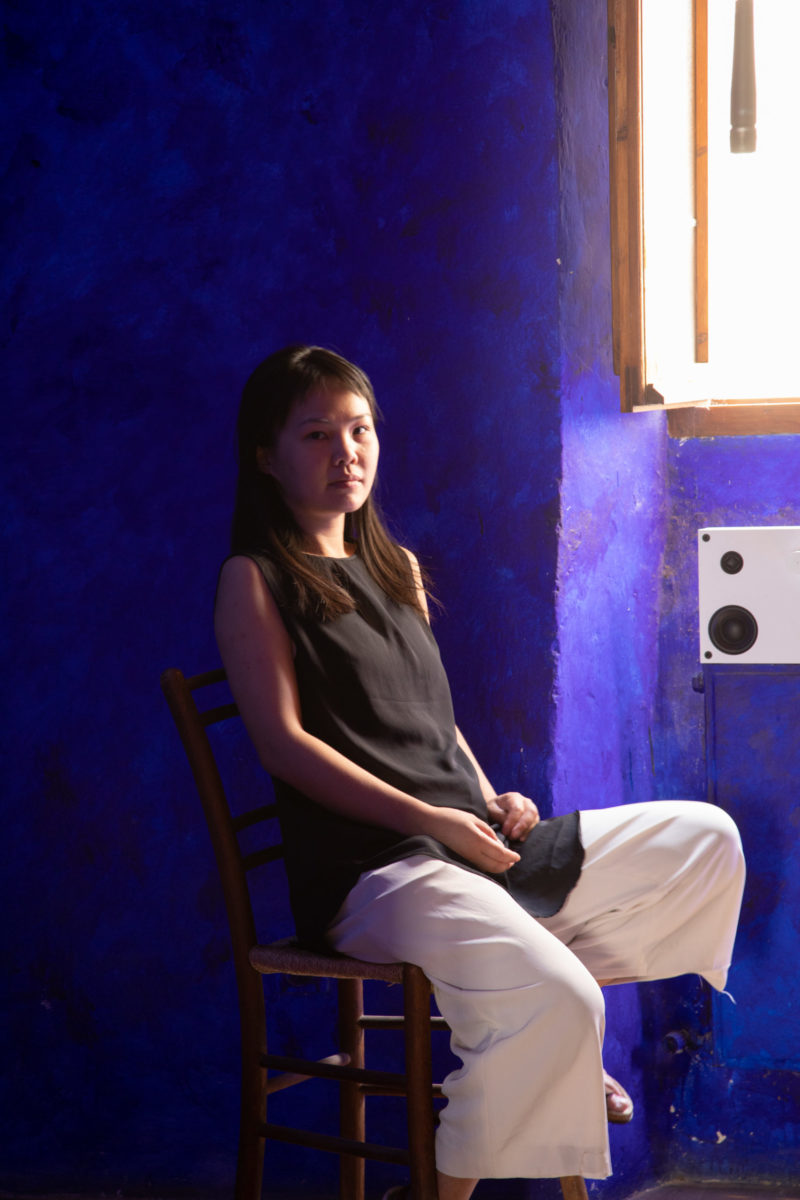 Zhuo Mengting was artist in residence in the Torre Bonomo during our Festival Session 2023. In the tower she lived and worked alongside Abbas Zahedi and Nisha Ramayya. The group was formed because of their common interest in experimental sonics – whether through music, sound installations, poetry or performance. They were invited to Spoleto as independent artists, however, in the spirit of the Mahler & LeWitt Studios' discursive research and development residencies, their work is supple at the edges, each one showing the others' impression. Having presented new work, developed in the tower, at an Open Studios event during the Festival dei Due Mondi, the group reconvene for a collaborative event at Nottingham Contemporary in the UK (event info).
In Spoleto, Zhuo developed a site-specific installation and performance responding to a room in the tower which the residents colloquially named the 'blue cave'; a small, oval room which contains an immersive wall drawing by Nicola de Maria made in 1982. In this new piece (working title: there is no stasis) Zhuo continues investigating notions of acoustic emptiness, resonance, chance and the threshold between sites and bodies. The activated architecture reveals different states, sounds and moods whilst the visitors become part of the energy field of the space, enhancing or absorbing the resonating frequencies generated by a microphone-speaker feedback loop in an oval room.
Zhuo Mengting (b. Guangzhou, China, 1990) creates performances, participatory installations, and concerts investigating the capacities and limits of social relations. Presence and liveness is at the heart of her practice, both for the audience and the artist. Her ongoing project Sound and Resonance explores sonic language and the politics of listening through a series of happenings predominantly using "non-instruments" and the body. The most recent scores were developed for MAO Torino, Italy and Cafe OTO London, UK.
As a performer and director, she has made work for theatres, galleries and other spaces, including a bar, a karaoke club, residential accommodation, and online. She studied Performance Making at Goldsmiths, University of London, where she is now based. Her work has been presented internationally, including in the UK, China, Germany, Italy, Czech Republic and Slovakia.
Artist website: zhuomengting.com