Trisha Brown Dance Company: Spoleto Intensive
Registration and Payment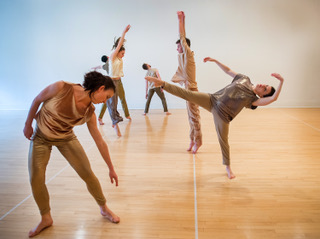 —The program is now fully booked—
Thank you for registering for the 'Trisha Brown Dance Company: Spoleto Intensive'. Please download and fill out the registration form here>> .doc or .pdf
When you have made your 350euros or 315euros payment (details below) and filled out the registration form, please send it to guy@mahler-lewitt.org. Guy will be happy to answer any questions you may have.
PAYMENT
Bank Transfer
If possible, to avoid unnecessary charges, please pay by making a bank transfer. If you do not have a euros account you can use www.transferwise.com to get a good exchange rate.
Account Name: Associazione Socio Culturale Mahler & LeWitt Studios
Account Number: 12060,43
IBAN: IT 53 C 01030 21800 000001206043
BIC/SWIFT: PASCITMMSPO
Address: Monte Dei Paschi di Siena, Via Flaminia, 5, 06049 Spoleto, Italia
PayPal
If you cannot pay by Bank Transfer, you can use the link below to pay via PayPal.
Intensive including accommodation:
Intensive excluding accommodation: