Julie Born Schwartz : 'Ex-voto'
Festival di Spoleto, 30 June – 15 July, 2018
Chiesa dei Santi Giovanni e Paolo, Spoleto; Via S. Giovanni e Paolo, 5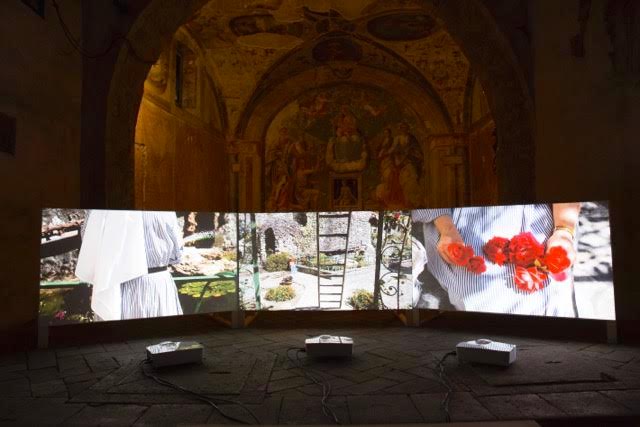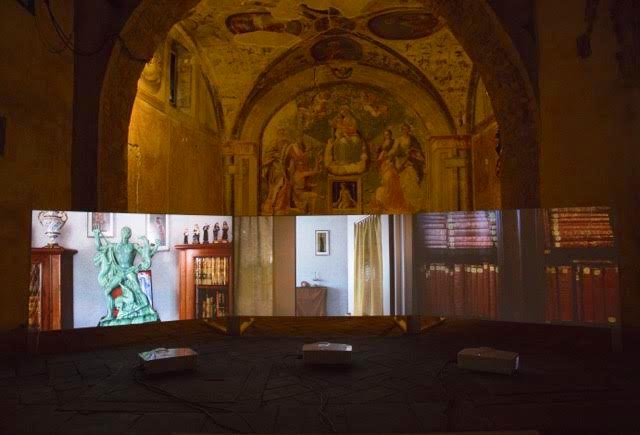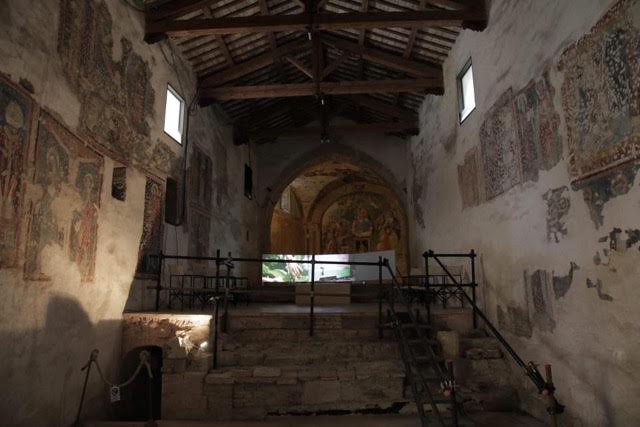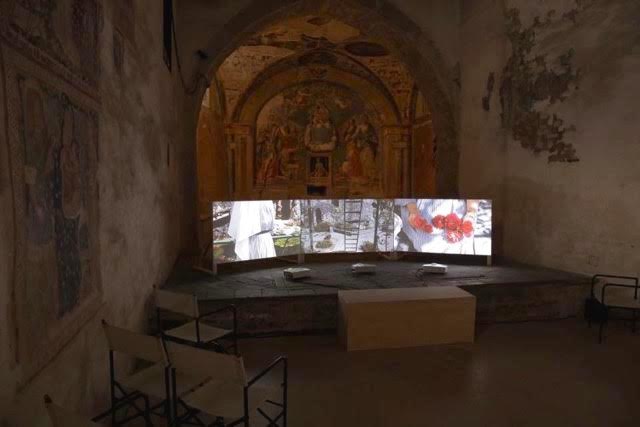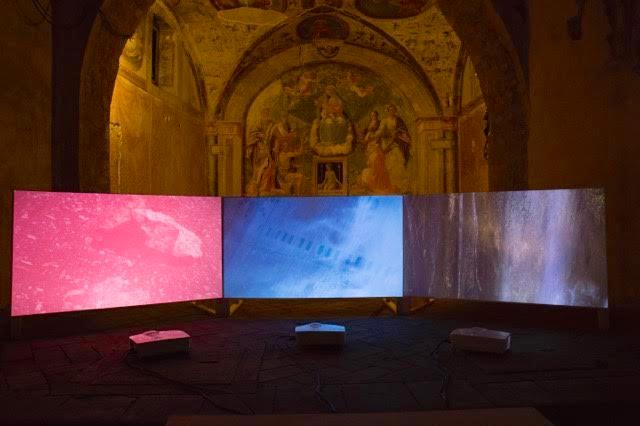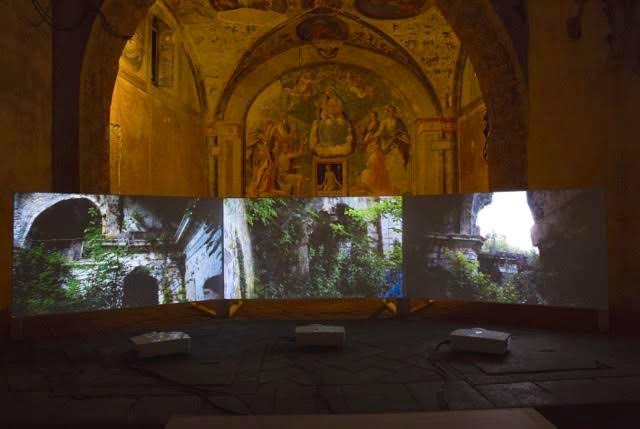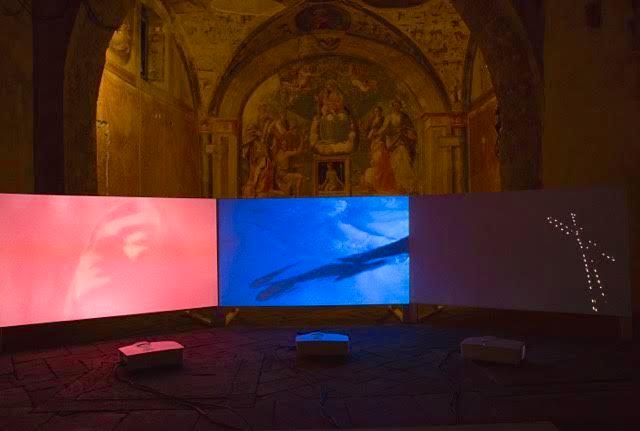 More information at artist in resident page>>
Danish film-maker Julie Born Schwartz premiered a three-screen film installation, 'Ex-voto', which explores expressions of faith and spirituality in material and visual culture. The film is partly set at the Santuario di Santa Rita da Cascia in Umbria, where pilgrims beg for the intercession of the saint of 'lost causes'.
Santa Rita has a huge global following and Born Schwartz is the first film-maker to have been granted access to the cloistered areas of the convent in Cascia. Over the course of two years, hosted by the Mahler & LeWitt Studios residency program in nearby Spoleto, she became acquainted with the nuns, making interviews and recording their lives on film.
The twentieth century French conceptual artist, Yves Klein, was a devotee of Santa Rita and he, like many other pilgrims, dedicated several ex-votos to her. An ex-voto is a religious offering given in order to fulfill a vow. Klein's ex-voto's are woven into the film alongside Born Schwartz's meetings with contemporary devotees of Santa Rita. The film incorporates other locations near Spoleto which have spiritual connotations, including Tomaso Buzzi's folly complex in Montegabbione, 'La Scarzuola', and a submerged church used by Russian film-maker Andrei Tarkovsky in his 'Nostalghia'.
The presentation of 'Ex-voto' at the Festival di Spoleto 2018, as well as an accompanying publication, are generously sponsored by The Goldstone Family Foundation. Born Schwartz's initial research, carried out during a residency at the Mahler & LeWitt Studios in 2016, was sponsored by the Danish Arts Council. The artist's gallery in London, Union Pacific, has provided essential support in preparing the installation for the Festival di Spoleto.
Julie Born Schwartz lives and works in Copenhagen. She studied at Goldsmiths and the Royal Academy Schools in London. She has exhibited and had screenings across Europe; for a full list and information about her films please visit her website. Recent exhibitions and screenings include: Schirn Kunsthalle, Frankfurt; Royal Academy of Arts, London; The Theatre Museum at the Court Theatre, Copenhagen; Theatre Museum, Düsseldorf; Socle du Monde Biennale 2017, Herning; Museum of Religious Art, Lemvig; Union Pacific Gallery, London; Photographic Center, Copenhagen; The Sunday Painter, London. Julie is represented by Union Pacific; they will show 'Ex-voto' at their gallery in London during Frieze week in October 2018. The installation will then travel to Denmark, showing at Galleri Image in Aarhus.