Katy Whitehead
Fitzcarraldo Editions Essay Prize: Residency and Commission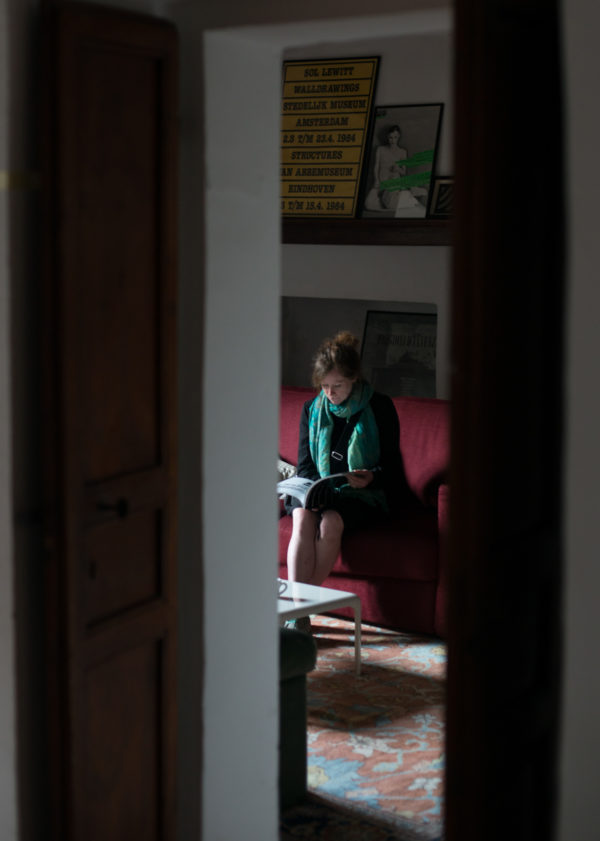 Continuing our partnership with Fitzcarraldo Editions, we were pleased to welcome 2017 winner of the annual essay prize, Katy Whitehead. The award is made possible by an Arts Council grant and is given to the best proposal for a book-length essay by a writer resident in the UK and Ireland, who has yet to secure a publishing deal. Whitehead's proposal was one of seventy entries and she explains the concept of her essay, which is titled 'Adventures in Synthetic Fun', in the text which follows. She drafted a large part of the essay whilst in residence with us in Spoleto and the book is slated for publication by Fitzcarraldo Editions in 2018.
Inspired by a recent trip with my six-year-old niece, Laney, to a real world role-play theme park, this essay will explore the concept of 'synthetic fun,' coined in the 1960s, by Jeremy Sandford.
The term was first communicated to me by my father at Disneyland in 1999. I was 13, and we were in the queue for Thunder Mountain.
My father had kept a copy of the original Synthetic Fun. Sandford's book investigates a range of 1960s' pastimes, from foreign holidays to 'rave' clubs, from sex-trade dalliances to seaside excursions, and is mostly concerned with what we now call 'affective labour' although drink, drugs, sex, and the manner in which women deceive also come in for some criticism.
In order to find a text that more accurately maps to my father's Disneyland lesson, I consult two more: Theodor W. Adorno on 'Free Time' (1969) and David Foster Wallace, on his experience of a luxury cruise, in a 'A Supposedly Fun Thing I'll Never Do Again' (1997).
The essay will update Sandford's concept, dramatising my participation in free-time pursuits–some 'perennial', which directly parallel Sandford's–and some which don't–drawing cultural, social and political conclusions.
With Laney's trip as a framing device, I will explore the changing nature of fun in an era of increasing automation, disputed oppression, widespread affective labour, illusory meritocracy, costly social mobility, divisive politics, and a degraded imagination.
Through twelve adventures, contained in chapters, I will move, with the reader, from an understanding of 'synthetic fun', and why it is bad, through alternatives including a more 'authentic' sort, to a point where the binaries of synthetic versus authentic, work versus play, and true self versus false appear more complicated.
In my father's reckoning, there were two sorts of fun: synthetic, like a rollercoaster, and authentic, fun you make for yourself. I expect to uncover a third: vicarious, fun you make for other people.
-Katy Whitehead
Katy Whitehead has been short- and longlisted for prizes including the Mslexia novel award, Myriad Editions First Draft competition, Penned in the Margins Generation Txt, and a Sky Academy Arts Scholarship. She has previously worked in publishing for five years, most recently as a commissioning editor, of books by Lena Dunham and T. Geronimo Johnson. She lives in Clapham, London, with her husband, and mentors regularly at the Ministry of Stories.
Fitzcarraldo Editions Essay Prize The prize was judged by Joanna Biggs, Brian Dillon, Joanna Kavenna, Paul Keegan and Jacques Testard. For full information please visit the Fitzcarraldo Editions website. In 2016 the commission and residency opportunity was awarded to Matthew McNaught for his essay Immanuel.