Teresa Kittler
Art Historian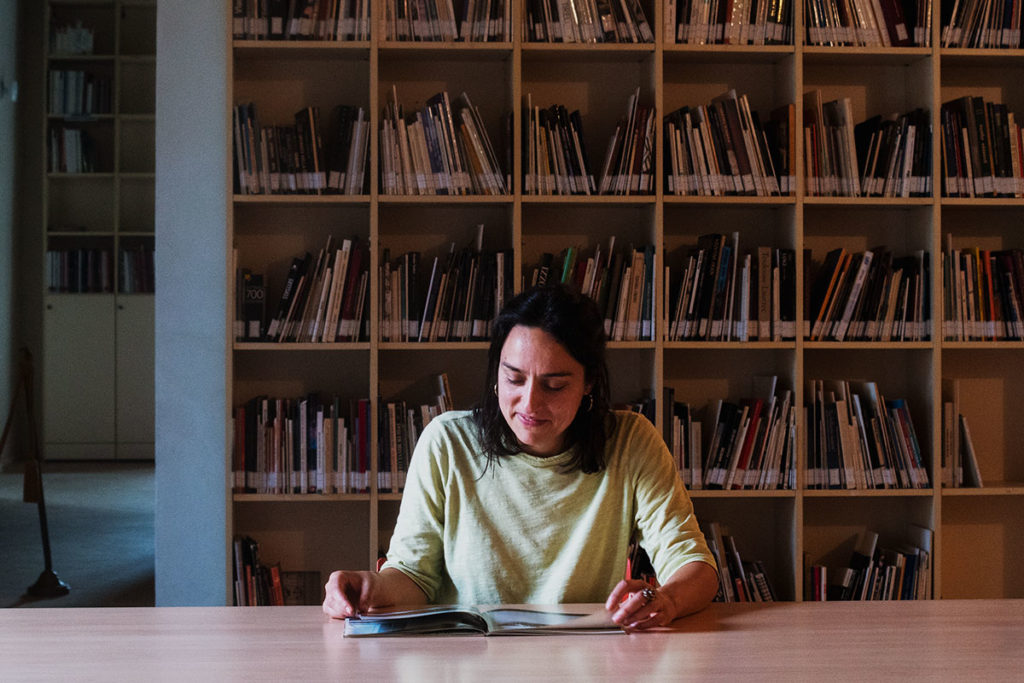 Art historian Teresa Kittler is participating in Materia, a multi-disciplinary program which aims to map, across time and diverse local geographies, histories of materials and their use in cultural production in the Valle Umbra. Teresa will be contributing to the 'Materia' publication, which will draw together various aspects of the project.
Teresa's current research examines artistic practice in Italy in the three decades following the Second World War, through the lens of habitat. This ecological concept, which encompassed models of both individual and collective dwelling, gained currency in the immediate post-war period, signalling a new approach to the environment. The project asks how questions of habitation, ecology, landscape and temporality, and the availability of new and highly various synthetic and industrially produced materials shifted the parameters of artistic practice, visual culture, and art criticism.
Teresa is lecturer in Modern and Contemporary Art at the University of York. She holds a PhD in History of Art from UCL. She has received fellowships from the British Academy, the Leverhulme Trust, the British School at Rome, the Center for Italian Modern Art (CIMA) and Magazzino Italian Art. Her writing has appeared in edited collections, exhibition catalogues, magazines, and journals such as Oxford Art Journal, I Tatti Studies, Novecento Transnazionale, Bloomsbury, and Peter Lang. She has worked as Assistant Curator for the 10 Gwangju Biennale (2014) and in 2020 she curated the exhibition 'Nivola: Sandscapes' at Magazzino Italian Art (NY).