Art & Poetry

Guest curated by Rachael Allen in partnership with VIAINDUSTRIAE and the INbookOUTbookIFbook program.
Residency session: August – September 2020
Symposium: September 2021
Participants in the 2020 residency session were:
Sophie Collins, Will Harris, Marie Jacotey, Hana Noorali & Lynton Talbot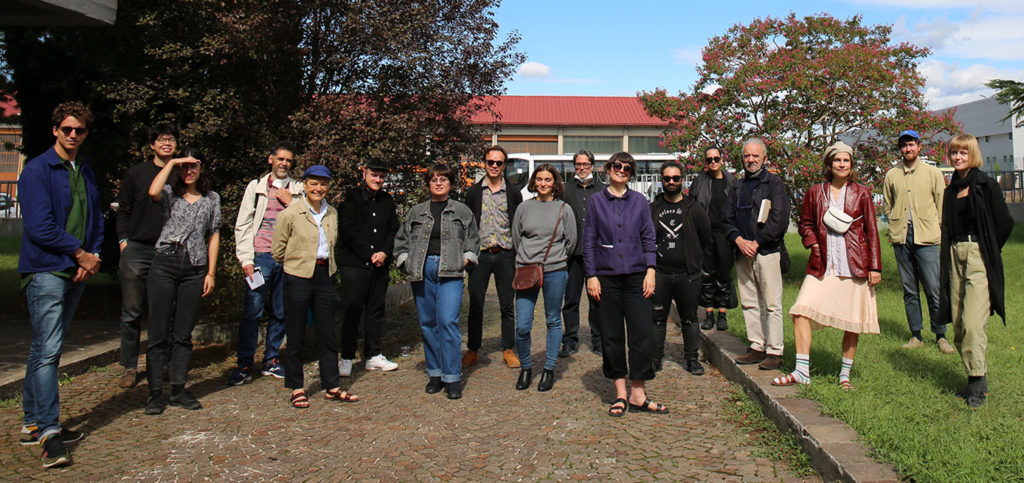 Art & Poetry, Open Studios event at Viaindustriae, left to right: Tony Tremlett (guest curator 2019), Will Harris (poet in residence), Aisha Farr (artist), Gabriele Landi (artist), Jo Melvin (guest curator 2018), Lynton Talbot (curator in residence), Alice Mazzarella (Viaindustriae), Guy Robertson (curator, ML Studios), Typhaine Delaup (choreographer), Emanuele De Donno (Viaindustriae), Rachael Allen (poet in residence and Art & Poetry session curator), Tommaso Faraci (artist and assistant curator, ML Studios), Lynton Talbot (curator in residence), Franco Troiani (artist), Marie Jacotey (artist in residence), Rory Cook (poet), Sophie Collins (poet in residence). 
The Art & Poetry residency session, curated by former poet in residence Rachael Allen, examined the "the creative and collaborative potentialities between visual art and poetry". Residents had the opportunity to work closely with the Viaindustriae Archive in Foligno and the connected De Donno Collection, which has a rich experimental writing, concrete poetry and artists' books collection.
To read about the contributions of each resident, please click on their names above. The Word Play: Art and Poetry Open Call with Viaindustriae formed a part of the program. The 2020 residency session will be followed by a related symposium in 2021.
At the end of the residency session we produced a pamphlet with contributions from the participants and an editorial by Rachael Allen and Guy Robertson (curator, Mahler & LeWitt Studios). To order a copy, for the price of postage, please email info@mahler-lewitt.org with your name and postal address. We will send you a Pay Pal link to take payment. Depending on your location, copies will be mailed from NYC, London or Spoleto. Below we reproduce an extract from Rachael and Guy's editorial.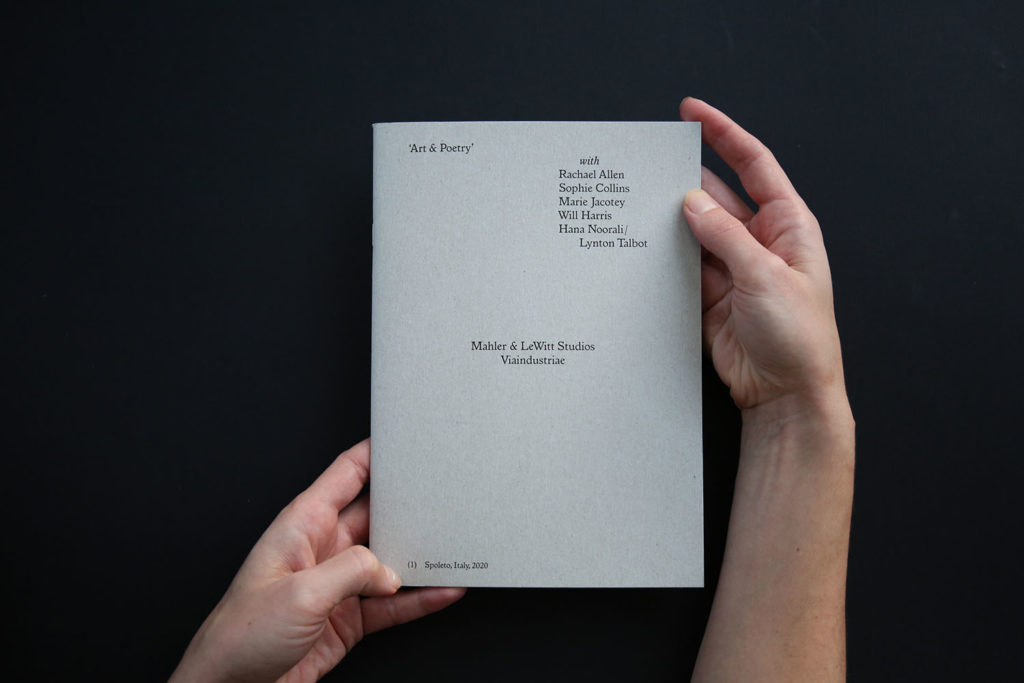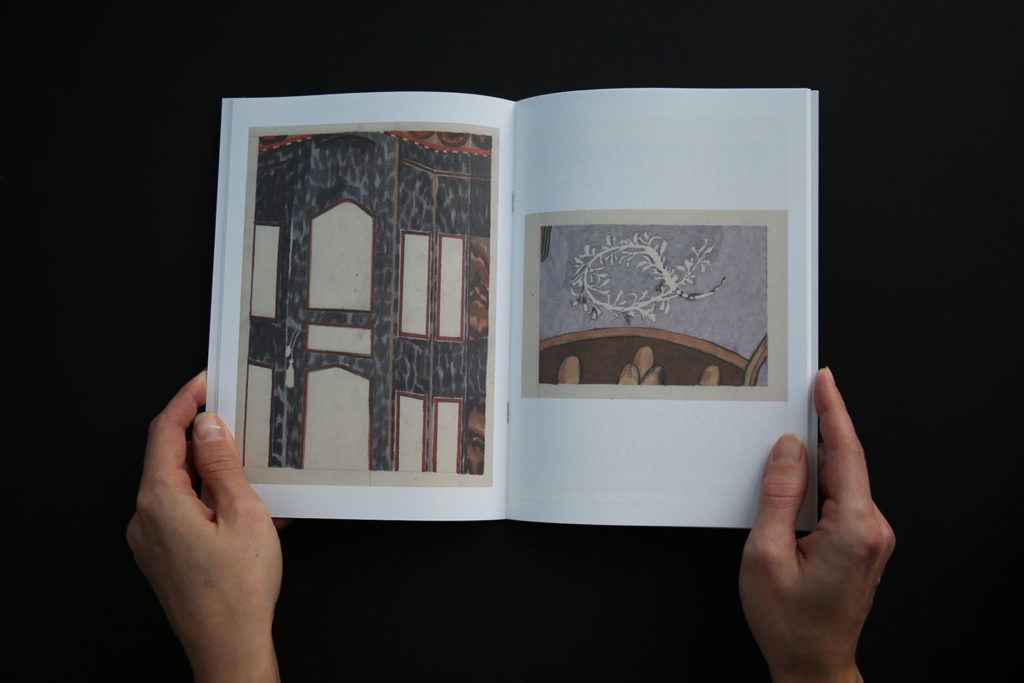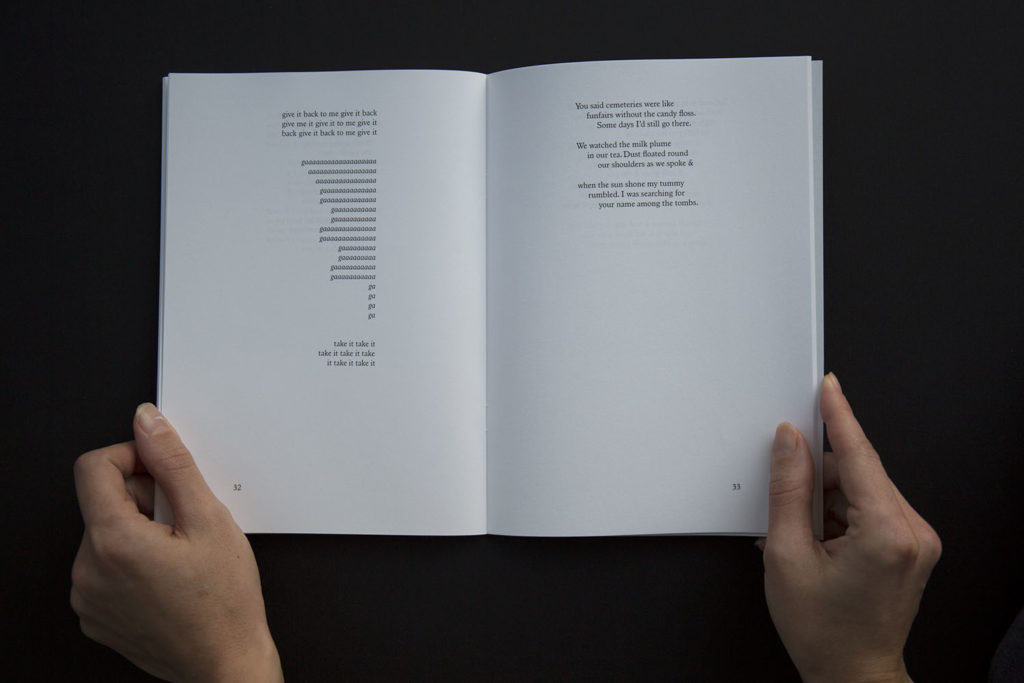 The Mahler & LeWitt Studios and Viaindustriae 'Art & Poetry' residency session emerged from conversations we had been having, over a number of years, on the creative and collaborative potentialities between visual art and poetry.
As the first poet in residence at the Mahler & LeWitt Studios in 2018, Rachael spent five weeks in Spoleto writing and editing her debut collection of poetry Kingdomland (Faber & Faber, 2019). Included in that volume were poems which directly responded to the sculptures of Anna Mahler, seen in the artist's former studio on
Via degli Eremiti and in the cloisters next to Chiostro San Nicolo. Rachael has worked regularly with visual artists, including contemporaries on the 2018 residency, and the thinking around this residency session is reflective of this collaborative practice. How can language and visual art illuminate each other, but also, exist on their own terms? We propose that the relationship of poetry and visual art moves beyond the illustrative and operates in a mutually-dependant, collaborative and generative sphere, wherein one enters into an equal relationship with the other, complicating usual ideas of ekphrasis (the poetic and rhetorical trope of expressing the visual through words). This residency session, and the thinking that will emerge from it, is informed by this open approach to how we can work between language and the visual.
The Viaindustriae Archive and De Donno Collection in Foligno – a collection of artists' books, visual art and ephemera, managed by Emanuele De Donno and Alice Mazzarella – with its rich holdings of concrete poetry, materials from the FLUXUS movement, and other areas of avant-garde and experimental writing, provided the necessary historical framework for the research and responses of the artists, poets and curators participating in the residency.
Each resident's response and the material or people they chose to collaborate with represents some of the possibilities of this generative way to make work…
Extract from an editorial by Rachael Allen and Guy Robertson for the Art & Poetry residency pamphlet, Viaindustriae / Mahler & LeWitt Studios, 2020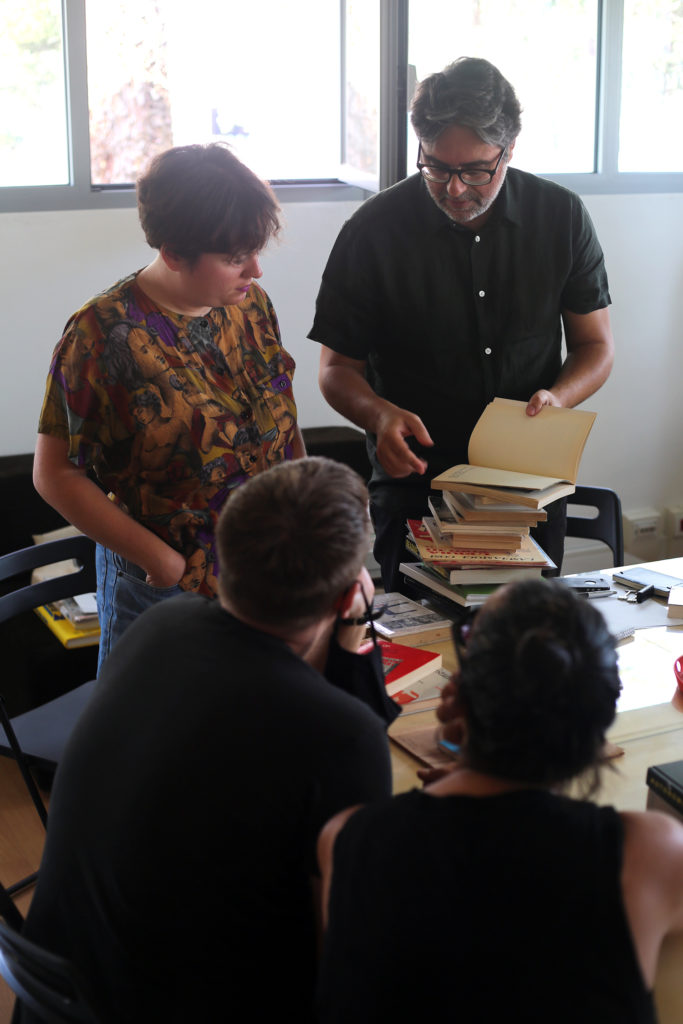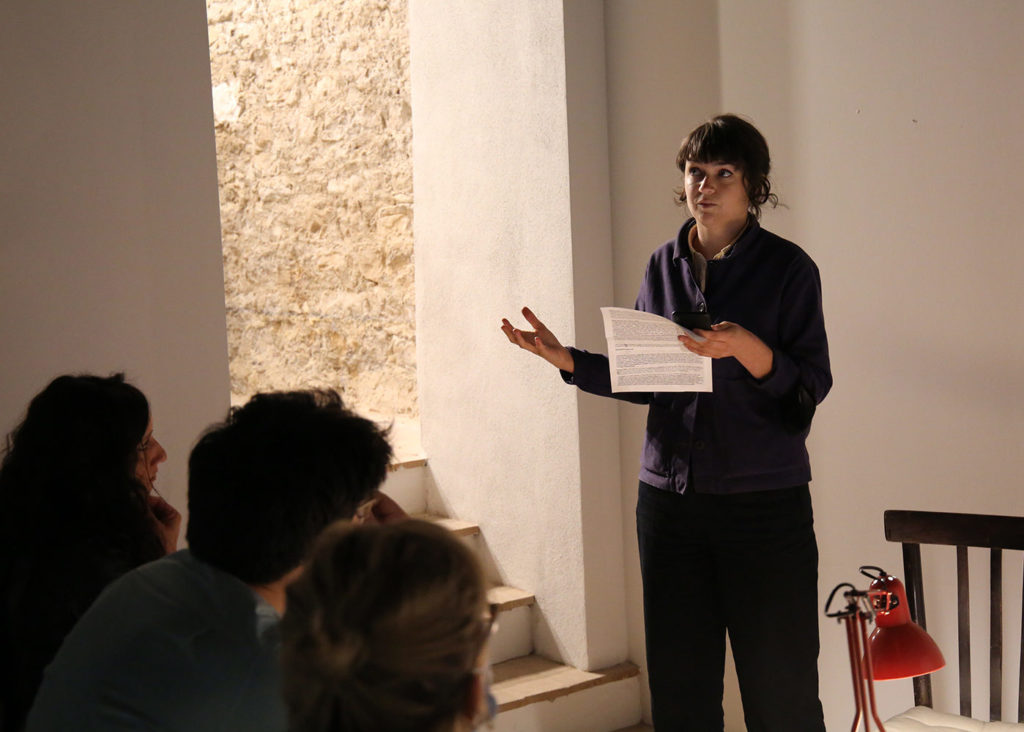 Pictured above: left, Alice Mazzarella and Emanuele De Donno at Viaindustriae with Hana Noorali and Lynton Talbot. Right, Rachael Allen at the Open Studios event at the Mahler & LeWitt Studios. 
Viaindustriae is a non-profit organization and a collective, active since 2005, developing contemporary art projects – publications, residencies, exhibitions and events – which respond to educational needs and conceive cultural projects as a creative, modular and open practice that can be inclusive and socially permeable. It is based in Foligno, Italy, in a building which was formerly a clothing factory. The Viaindustriae archive of documents – which is the stimulus for its exhibition and residency projects, including those developed in collaboration with the Mahler & LeWitt Studios (Artists' Books Program, 2018, with Jo Melvin; Art & Poetry, 2020, with Rachael Allen) – is connected to Primo De Donno's collection of modern and contemporary art.The De Donno Collection is compiled and displayed in a way that helps to illustrate links between artworks and 'primary' documents: ephemera, printed matter projects and editions. Investigating the intermediate territories between art, architecture, and off-media publishing, Viaindustriae establishes relationships with artists and organisations who seek to engage with and enhance co-operation and co-generative instances of artistic production. In 2009 Viaindustriae launched INbook OUTbook IFbook, a biennial research and residency project exploring alternative approaches to artists' books, publishing and exhibition making. The Word Play: Art & Poetry open call with the Mahler & LeWitt Studios, awarded to Hana Noorali and Lynton Talbot, is part of the 2020 INbook OUTbook IFbook program.
Rachael Allen's first collection of poems, Kingdomland, is published by Faber & Faber. She is the co-author of a number of collaborative artists' books, including Nights of Poor Sleep with Marie Jacotey, and Almost One. Say Again! with JocJonJosch. She has written about art and poetry for ArtReview, TANK magazine and Music & Literature, and is the poetry editor for Granta magazine and Granta Books. She is currently a Burgess Fellow at The University of Manchester.