Andrew Mangold music
residency at Casa Mahler
Open Call: Composer in Residence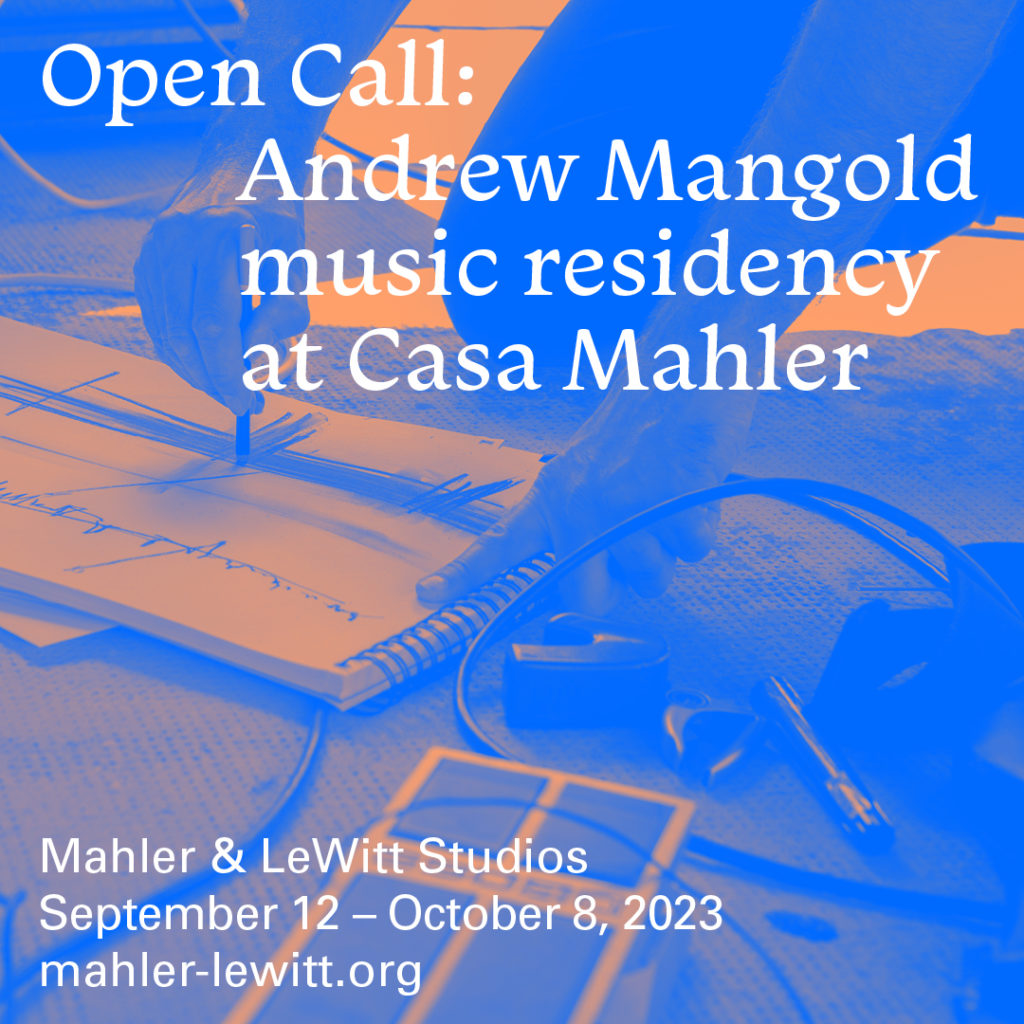 An Open Call for a musician or composer to develop their practice in the context of the Mahler & LeWitt Studios in Spoleto. The residency is organised in memory of composer Andrew Mangold (1971-2021). Classically trained at the Manhattan School of Music, New York City, and the University of Music and Performing Arts Vienna, Mangold was a multi-instrumentalist who composed extensively, from orchestra to solo piano. His work was particularly informed by his love of poetry and the work of Shostakovich. Latterly, playing guitar and on vocals, he composed songs and wrote lyrics for his bands The Pet Goats and Berufskleidung. Their work was inspired by the Hamburger Schule and Proto-punk movements, incorporating Noise and Post-rock elements.
The opportunity is open to emerging and early career artists, in all genres, whose work pushes the boundaries of contemporary music and speaks to the most pressing issues of our era.
The Mahler & LeWitt Studios residency and projects program is set around the former studios of Anna Mahler and Sol Lewitt in Spoleto. Stone sculptor Anna Mahler (1904-1988) was the daughter of Gustav and Alma. The studio where she worked from 1969–1987 is known as Casa Mahler and continues to be a hub of cultural activity and exchange.
The awardee will work from the music room in Casa Mahler, which has an extensive collection of music and a baby grand Steinway. The piano belonged to Anna Mahler's mother, Alma Mahler. Anna's portrait busts of reputed musicians, composers and conductors, including her father Gustav Mahler, Otto Klemperer, and Arnold Schoenberg, decorate the music room.
Previous composers in residence at the Mahler & LeWit Studios include Duval Timothy, Cevanne Horrocks-Hopayian and James Cave.
Duval Timothy, whose recent album Meeting with a Judas Tree was partly composed in Spoleto, wrote after his residency; "I feel like Mahler's influence is in me now, I'm always listening to his music. The residency at the Mahler & LeWitt Studios had a profound effect on me."
The writer Amitav Gosh has written: "Casa Mahler is like no other house that I have ever been in. It is a magical, enchanting place, with magnificent views of the Umbrian countryside… But I think what makes it really special is the sense of being in a place that is enlivened and enriched with the finest European music, literature and art of the last century. Everywhere one looks there is either a beautiful artwork, or a book that you feel you have to read. It is like losing yourself in a Borgesian library, constantly stumbling upon treasures and discoveries."
The selection committee for the Open Call includes former Mahler & LeWitt Studios resident Dom Bouffard, a composer and performer working primarily with electric guitar, and Mathias Kawinek, former band member of Berufskleidung.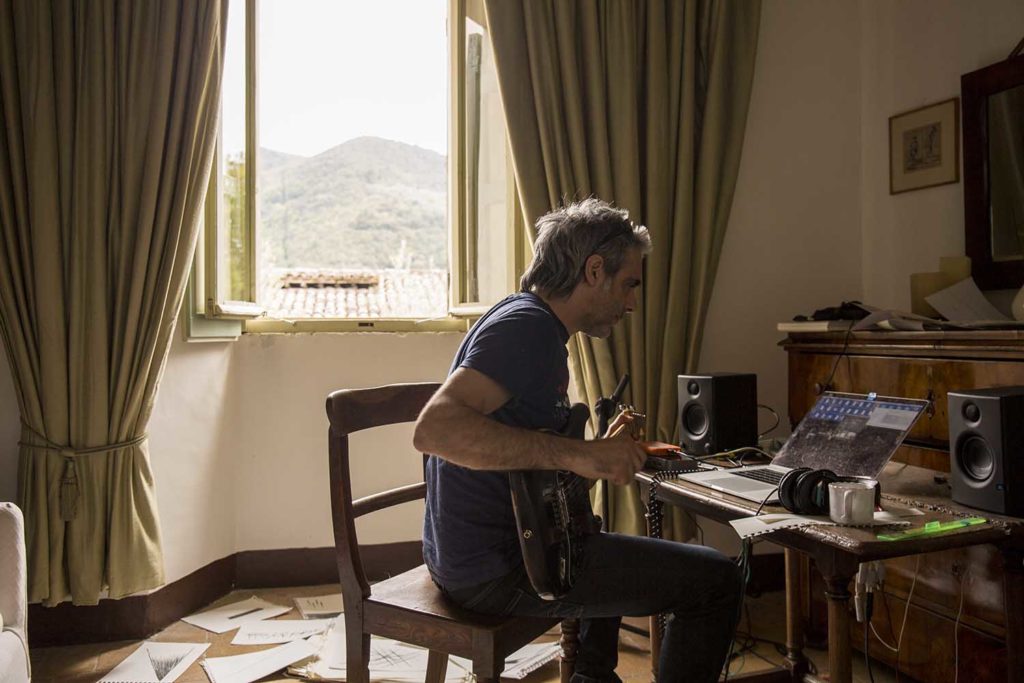 Composer in residence Dom Bouffard working in Casa Mahler.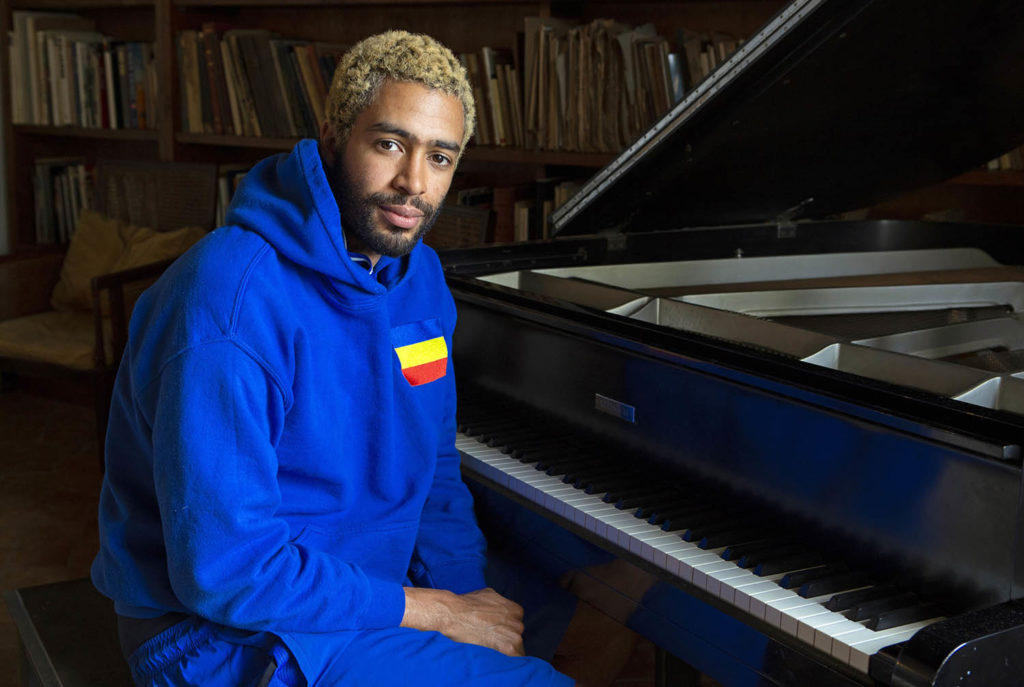 Duval Timothy in the music room at Casa Mahler.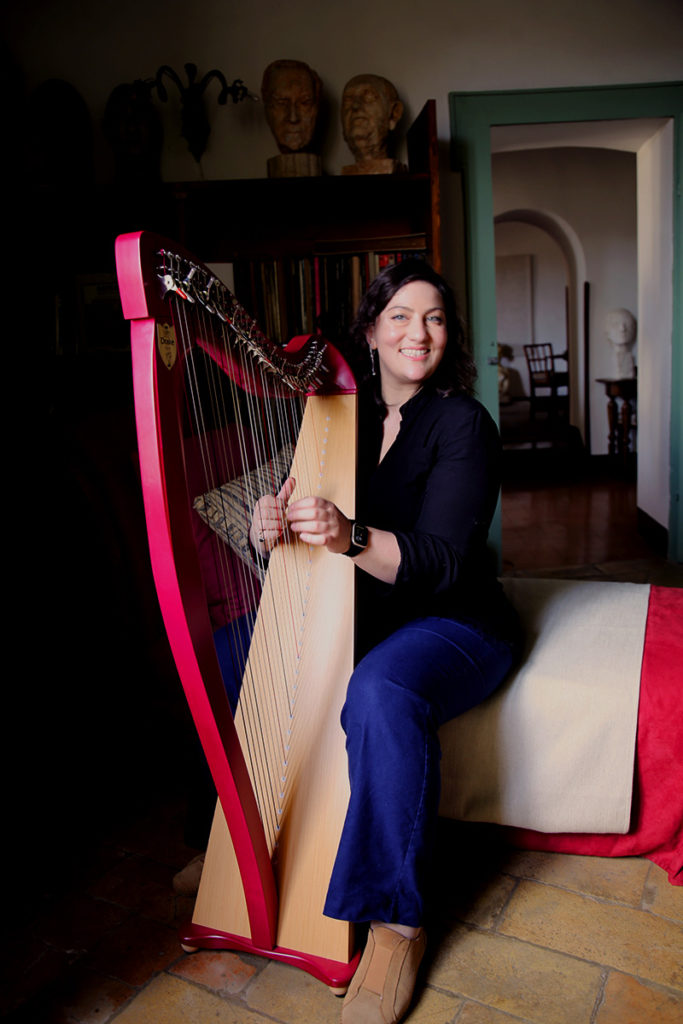 Cevannne Horrocks-Hopayian in the music room at Casa Mahler.
The residency is supported by Carol LeWitt in memory of musician and singer Andrew Mangold.
For more information about the Mahler & LeWitt Studios please visit the 'About' section of our website and casamahlerspoleto.com.
The award includes:
A residency at the Mahler & LeWitt Studios in Spoleto, Italy, including independent accommodation and studio space, 11 September – 08 October 2023.
30 euros per diem during the residency period.
Residency production budget (up to 500 euros).
Round-trip travel, with public transport transfers in Italy.
Curatorial support: mentoring and feedback from the Mahler & LeWitt Studios.
Eligibility:
We expect the applicant to commit to a period of research and development at the Mahler & LeWitt Studios.
Participation in an informal Open Studios event at the close of the residency, where work-in-progress may be shared with our audiences.
As part of the process of evaluating the residency and reflecting on their work in Spoleto, each resident is asked to develop a contribution to an end-of-year Mahler & LeWitt Studios publication, made available online and in print. Previous contributions have included interviews with the curator, texts, original artworks or a combination of all three.
Selection Criteria
The award is open to:
Composers and musicians who are pushing the boundaries of their current practice and engaging with the extreme socio-political climates of today.
Professionals who are at any stage in their careers but who are not currently in higher education.
People of any age or nationality.
The selection committee are interested in applications which acknowledge the musical interests of Andrew Mangold, however, the committee's considerations will not be limited to work which directly engages with those genres.
The successful applicant will be able to attend the residency in Spoleto, Italy, and be eligible to travel according to any international requirements.
Applications
The deadline for submissions is 2 July 2023, midnight.
Applications should include:
Artist's Statement / description of practice and artistic process (500 words max)
A brief outline of how you would use the opportunity and why it would be helpful to your practice (500 words max)
Up to x3 5min clips of recent work.
Relevant website links.
All submissions or questions should be clearly marked 'MLS Mangold Music Residency' and sent via email to info@mahler-lewitt.org